I have been pushing the sippy cup a bit the last few days, since it's been quite hot. I figure the extra water probably couldn't hurt!(Not that he actually swallows that much!!) A few days ago I put him in his high chair and gave him his cup, and he grabbed the handles and tilted back and just started drinking! It was like he had done it his whole life!!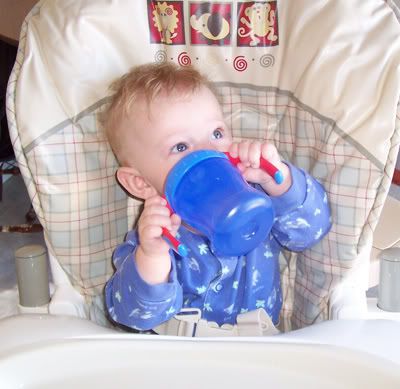 He quickly got over that though, and went back to chewing on any part of it that would come near his mouth. I did get this super cute picture where it looks like Connor is a calm baby,but don't let that fool you!! This was just a momentary lapse in energy...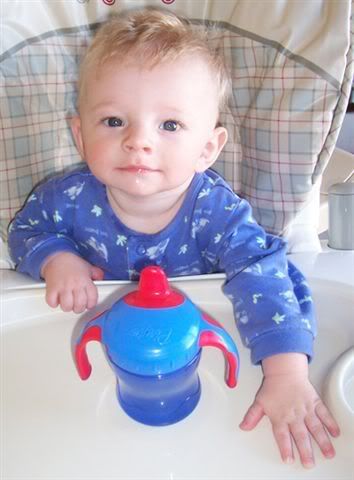 Then, when he got bored of that, I gave him a paper towel roll to play with: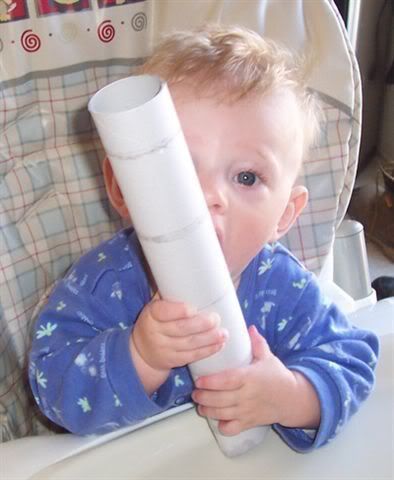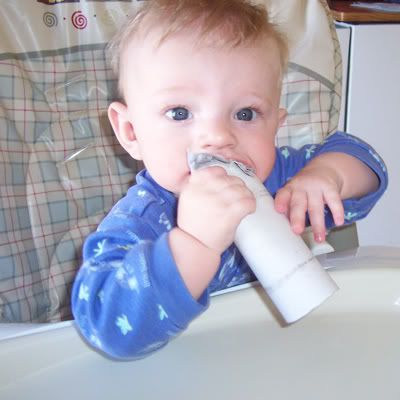 The next day was an unbearable 31 degrees out, so Connor was sans clothing for most of the day!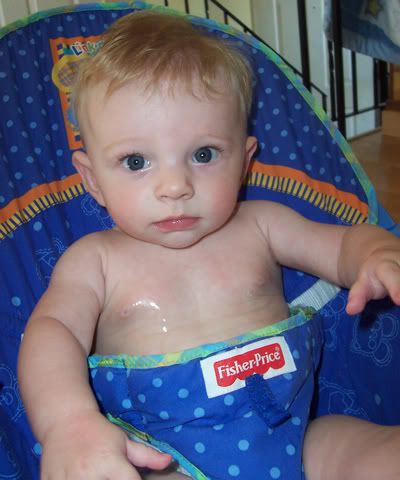 He was loving his sippy cup, but most of it ended up all down his belly, which, in this situation, was A-OK! I think he quite enjoyed it!!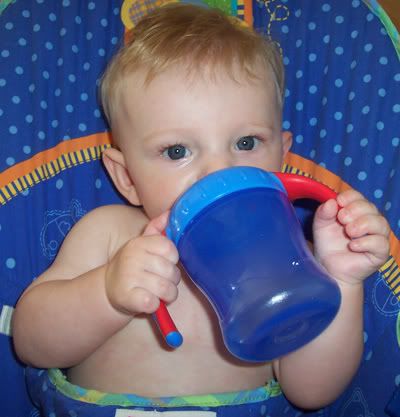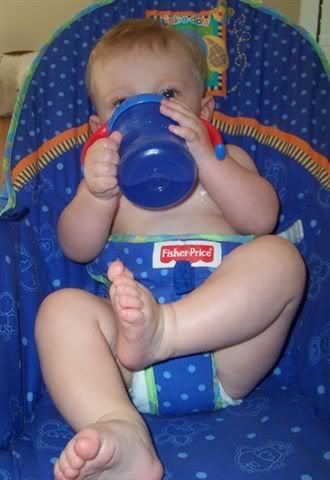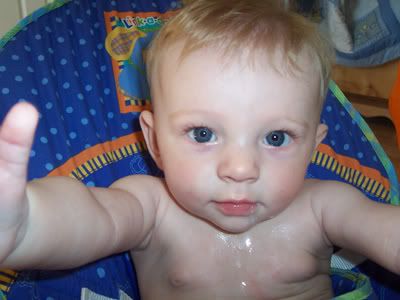 Of course, a little toe sucking is always in order: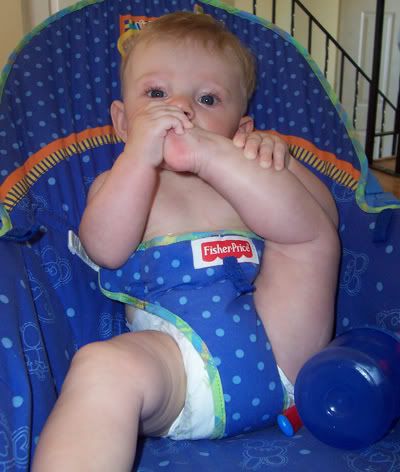 We visited Auntie Kim & family for a little bit today after our weekly visit to Oma&Opa's, and Connor was gnawing on Kim's finger. Kim said that she thinks Connor's gums feel soft and that his teeth might be coming soon! I can't wait to see what he looks like with little teeth! He has definitely been chewing in things with an increased amount of fervor lately, so I hope those teeth come soon! Maybe that, and the heat, explains why Connor has not been sleeping well at all lately! But, he is happy as a clam during the day, so that makes up for his cranky nights!!
It has been too long since I posted any videos, so here are a couple from yesterday of Connor in the jumperoo! He has come a long way in that thing, and yet, if we move it up a notch, he still just floats in there!
You'll notice the aforementioned chompy fervor in this first clip!!
And the extreme amounts of unbridled energy in this one!
Countdown to solids: 8 days!!