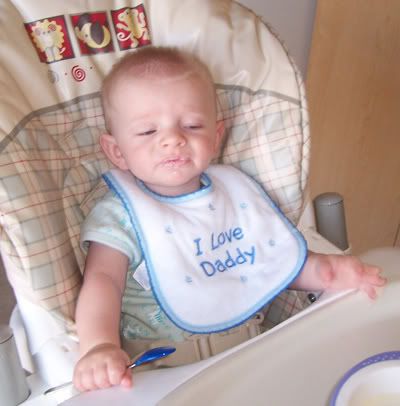 Well, we did it! Connor had his first solid food today! Rice cereal. You can tell by the picture just how much he liked it! After the way he has been shoving everything in his mouth lately I really thought he would gobble it up!! He actually took the spoon from me, and never once attempted to put it in his mouth, which is totally unheard of!! I think maybe I made it a little too watery, but I even added less water than the box suggested for a first feeding!
All in all, it was fun though, and I am excited to try again tomorrow morning!!
Here are a few more pictures from this momentous event!
"Okay, I am in my highchair! I like it here!! Hmm.. where are my toys?? Why do I have a bib on?? Something fishy's going on!!"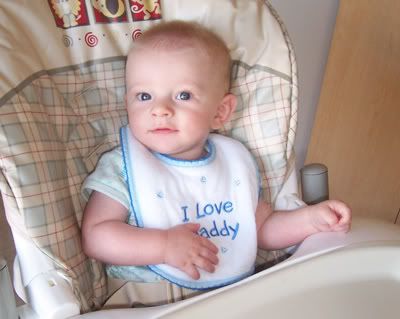 "Umm, I dunno about this... what do I do with it if it gets into my mouth??"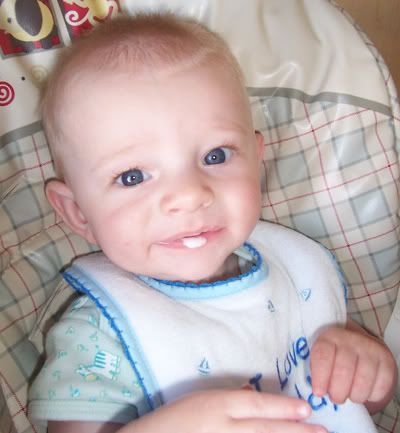 "Well, let's give it another shot then, bring it on!"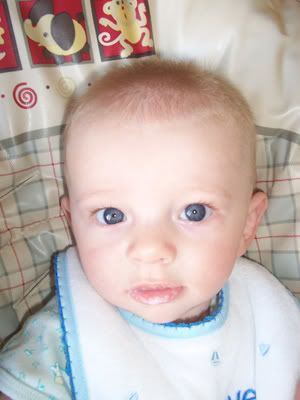 "Oh good, I got the spoon, now she can't give me any more!!"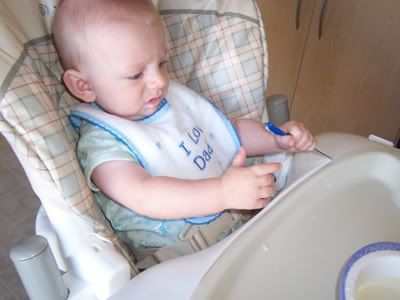 "What?!?! She has MORE spoons??"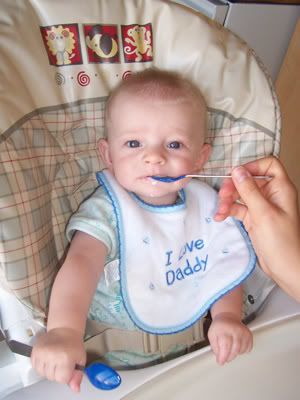 "Seriously Mom, what is this stuff??"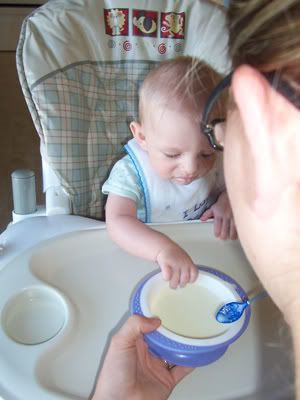 "Can we be done now??? .....Please???"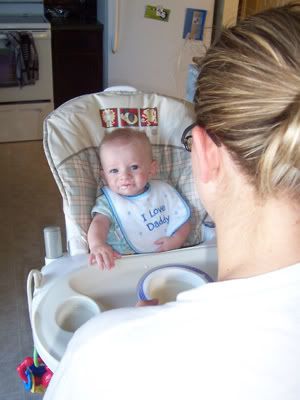 Later in the day, we headed out to 'Auntie' Beth's house, so that Connor and Jamie could play! I think they had a good time!!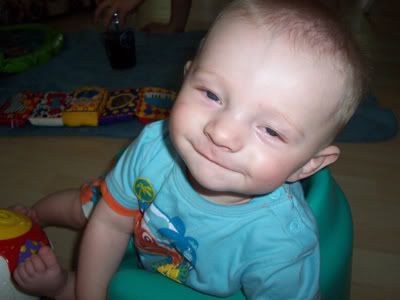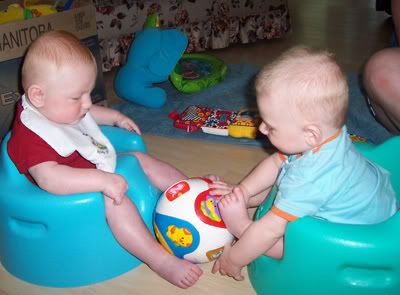 I love Jamie's face in the next two!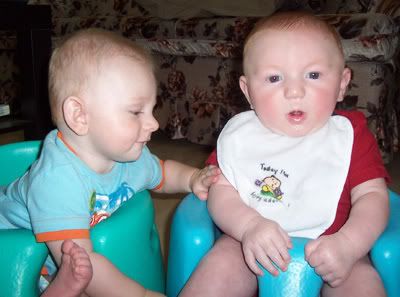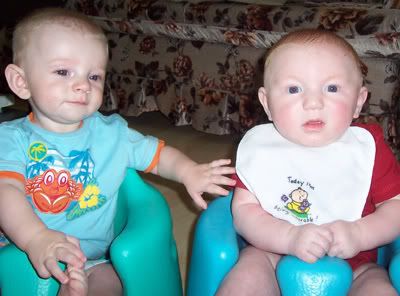 Well, that's all for now! What a busy day!!! Oh, and as far as the solid foods helping with sleep thing.... it sure hasn't yet!! I have been trying for four hours to get Connor asleep! This crazy heat makes for a sweaty, cranky li'l Connor!! Maybe once he actually ingests some food things will get better! (Or once the heat wave is over!!)



G'night!