Even though I freaked out after his first haircut, I thought it was time to do it again! I am not sure how he managed, but Connor has rubbed off strips of hair pretty much on the top of his head, so he had these chunks of long hair in between bald spots. It was driving me bananas, so I figured I should make it all the same length, and it can grow in together!! This time we buzzed his head instead of me trying to use scissors, and it went much better!
Here are a couple pictures of Connor and Daddy's matching haircuts: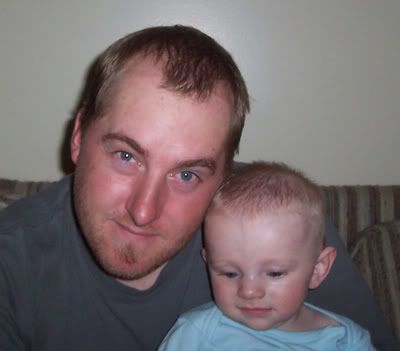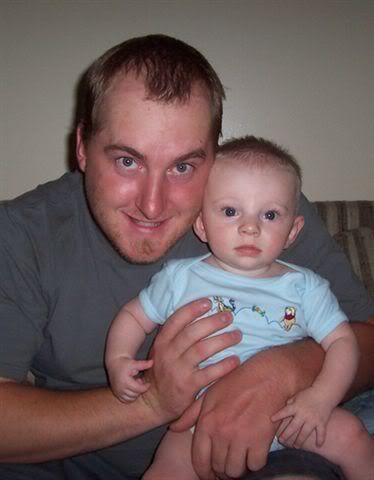 And here's a few more just for fun. See, I told you he was the smartest baby in the world!! (And cutest, too!!)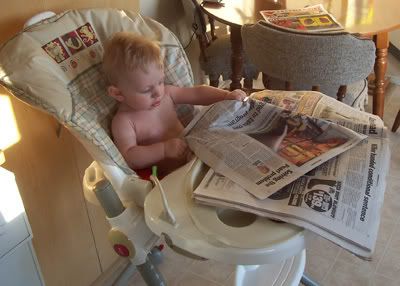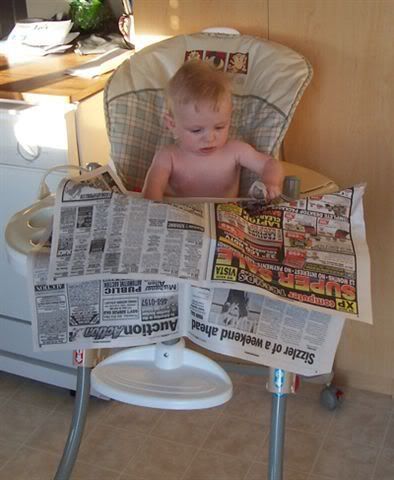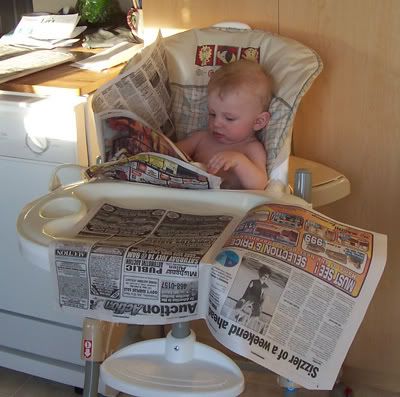 Countdown to solids: 1 day! He gets rice cereal for breakfast tomorrow!! The bib is set out, and we are ready to go!!