We decided to take a trip to Elk Island park today to test out our new camera, (a Canon EOS Rebel XSi) and to get some fall pictures before the snow flies!I had to work so we jumped in the car as soon as I got home and we got to the lake just in time to snap a few pictures, and see a gorgeous sunset!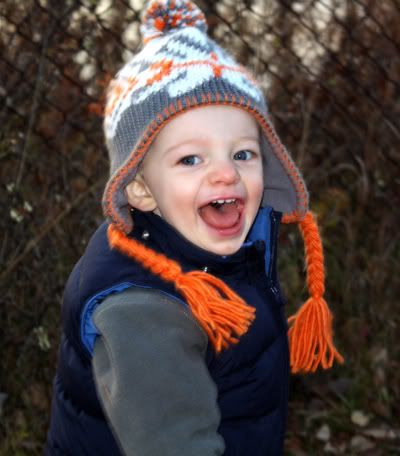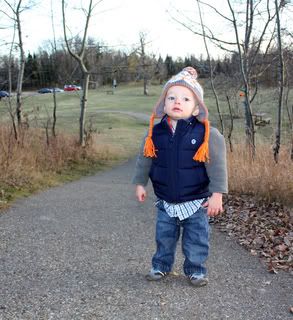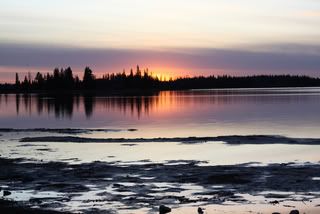 And then we got quite an unexpected surprise!
Two buffalo decided they would stroll right up for a drink at the lake, so we got some really neat pictures! Here are just a few...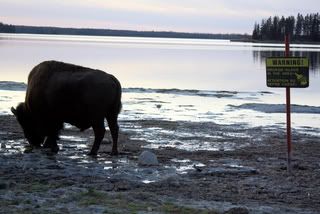 Watch out for the glass...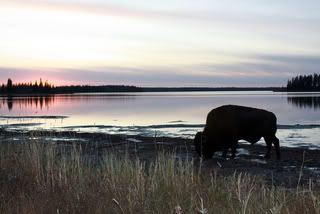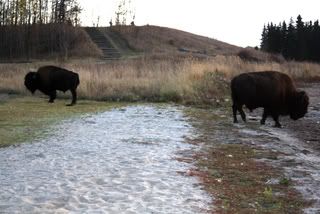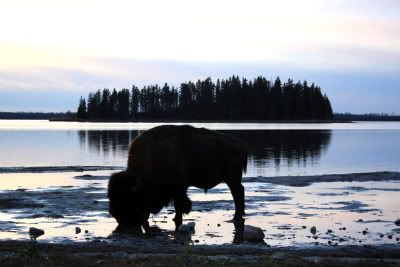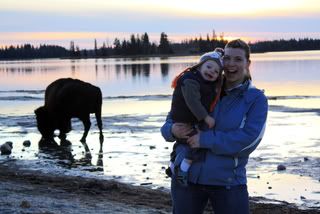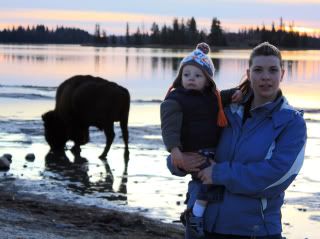 And since it has been forever since I posted pictures, here is a little Connor fix! THese pictures are from Thanksgiving weekend.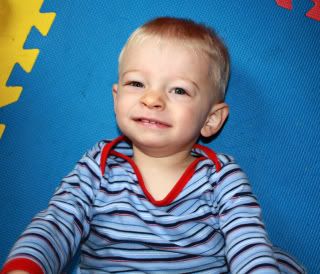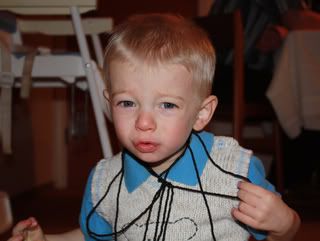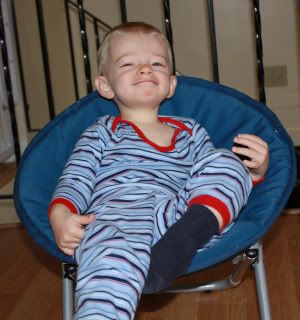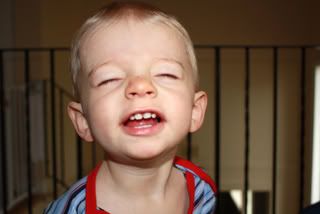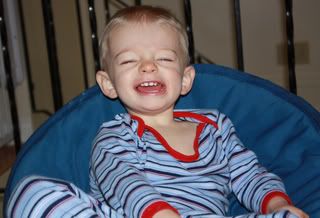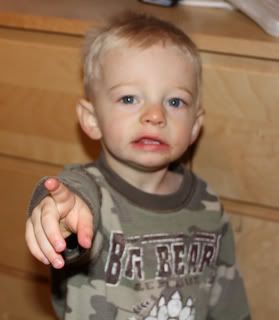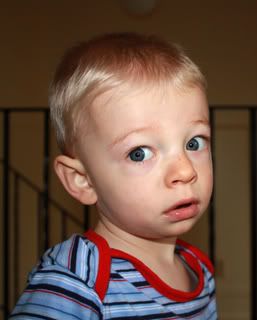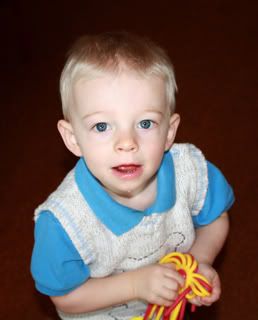 Today Connor and I got our flu shots, and Connor was very brave! He only cried for a few seconds, and then we got to play with an adorable little girl and her adorable toy purse! Connor was pretending to put on giant fake lipstick and it was very funny!

Connor's night sleep has not been great lately, he seems to wake up in the middle of the night most nights, but all it takes is a smooch and his soother back, and he settles down again. He also has been waking up earlier than usual, and he wakes up sad, when he used to just start talking to himself in the mornings. He has cut one eye tooth on the bottom, so I am sure that has something to do with it. I know the rest are following shortly, but hopefully after the canines come in we can take a little teething break!

Other than that, there is not too much new going on! I have received one photo from our wedding photographer, and more should be following soon, so I will save that for a post of it's own!