Well, Connor is officially half a year old today! This time next year I will be saying, "He's one and a half!" when people ask how old he is!! I just can't believe how fast the time has gone! I guess I
could
be saying, "He's a half!" right now??? No?
We are smack dab in the middle of another heat wave right now, so Connor and I had a pretty laid back day today! We stayed inside most of the day and took full advantage of the air conditioner! Of course, it really only cools the kitchen, so we spent a lot of time in there!!
I took a bunch of pictures, which I do most every day, but especially on the 12th of the month!!
Once Daddy came home from work, we got ready and headed out to Grandma and Grandpa Smith's!
Here is a picture of Connor with his Grandma, I meant to take one of Connor, Daddy, and the Grandparents all together, but I forgot, so we will have to make another visit soon!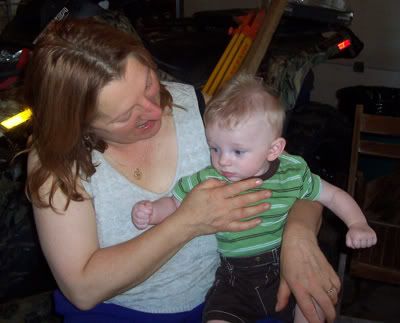 And here are a few other pictures I took today. He was wearing the cutest little one piece shorts set that he got from his cousin Kaden!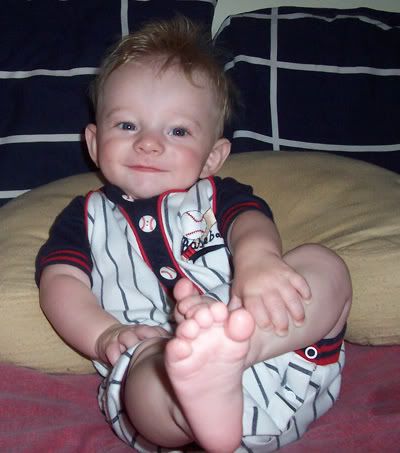 I'm not sure why he is making this face.... he could be pooping, he could be talking to Leo...it's hard to say!!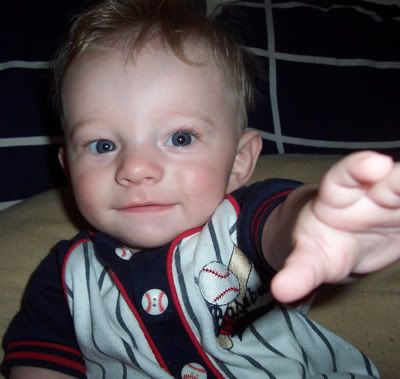 Gotta love them baby blues!!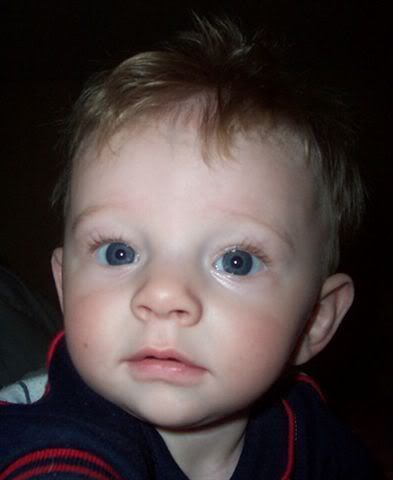 We're still working on the whole sitting thing... He hasn't really figured out that it's up to him to stay balanced!!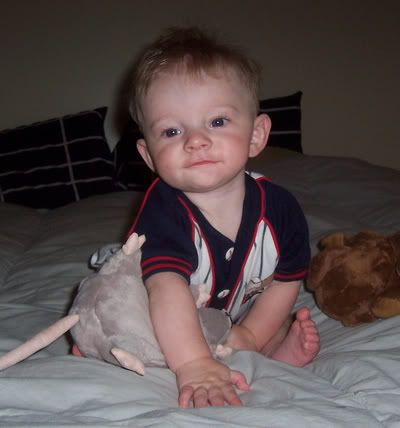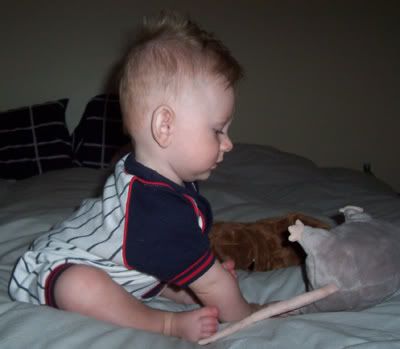 He looks like a tiny little baseball player!!
Countdown to solids: 2 days!!!!!