We had planned to go and take some pictures as a family today, so we all jumped into the car and headed in to Edmonton so Daddy could go to his physio appointment, and then we were planning to go take some pictures afterwards. While Daddy was busy, Connor and I had a photoshoot of our own!

This first one is my favorite!!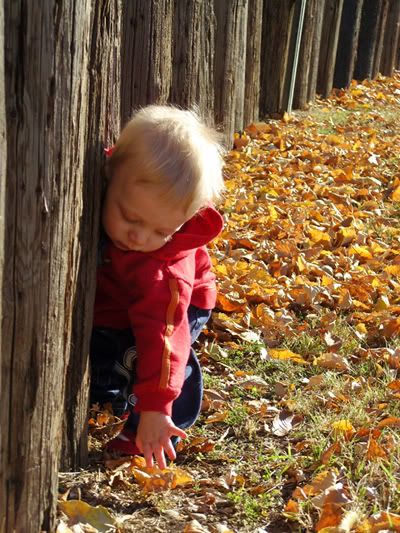 His backside is almost as cute as his front!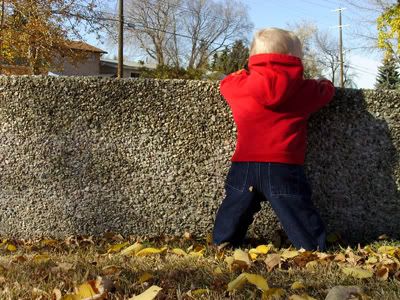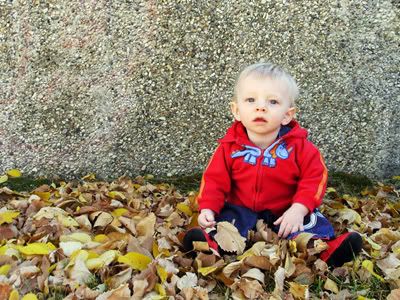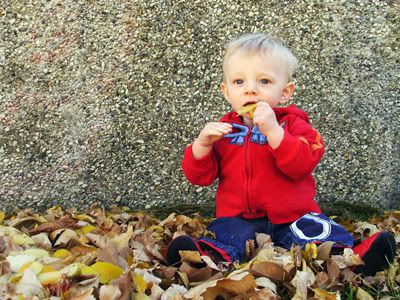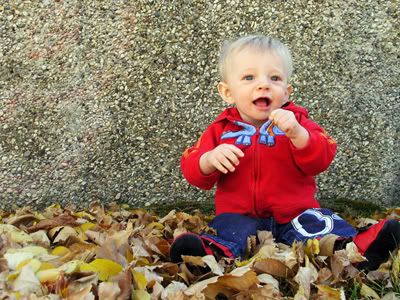 Leaves don't taste good!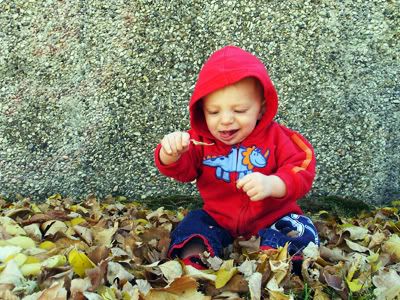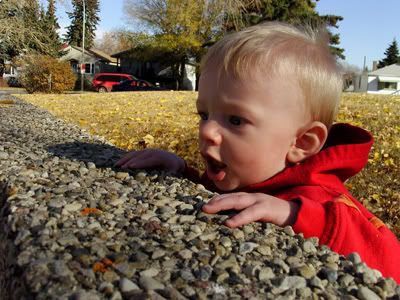 Peek-a-boo!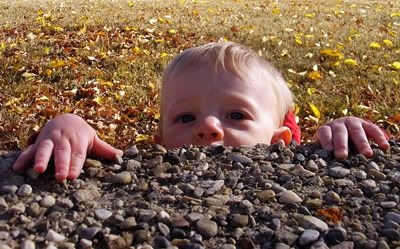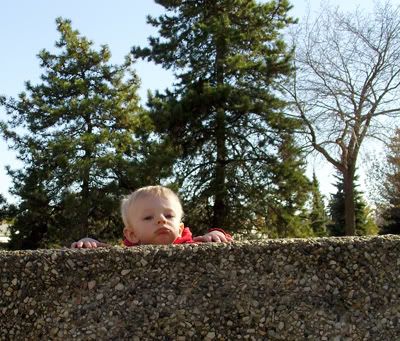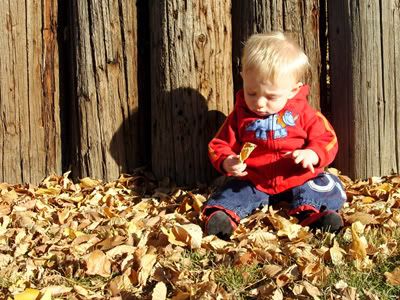 My goodness, he is adorable!!

Daddy met up with us, and then we got back to the car to find that..... we had a flat tire!! So, Daddy put on the temporary one, and then we dropped it off to get fixed and waited at West Edmonton Mall for it to be fixed.
Connor got to play with his first fast food cup.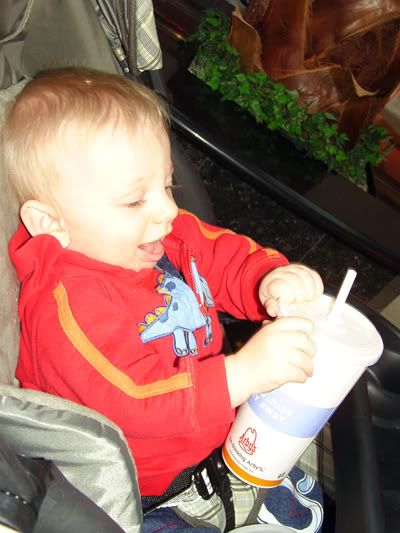 But, then he chose something else to drink: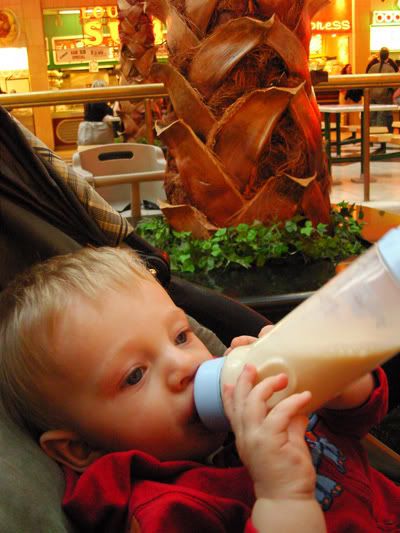 Then we went back to get our tire, and Daddy got to put it back on in the parking lot!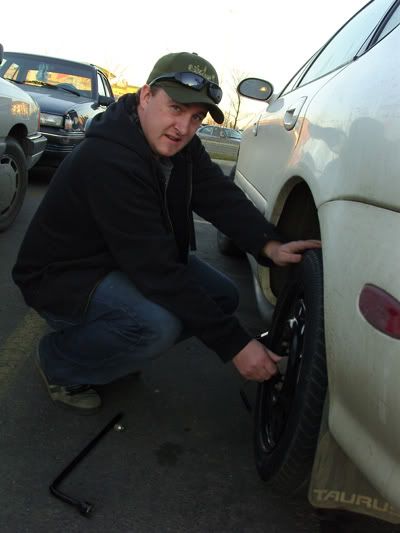 I asked him to show me how he 'really' felt, and he gave me this. I guess this is his angry face??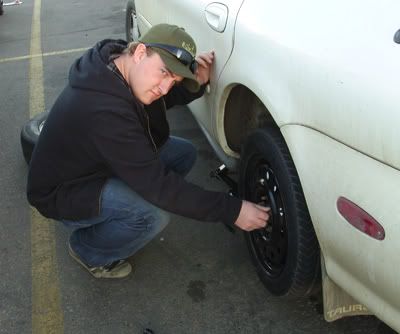 And after all of that, we were pooped, so we will try the family photos this weekend! At least I got some good ones of Connor!!