So it's been a busy few days!! Connor has been trying out blueberries the last few days, he doesn't seem to like the skin, so I pureed them and have been mixing them with his yogurt. I throw in some cereal to thicken it and voila! A basic blueberry crumble.
I think Connor likes it - do you??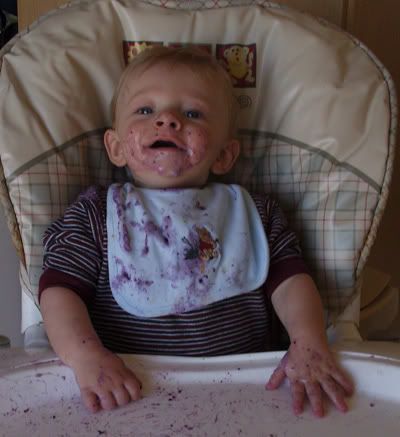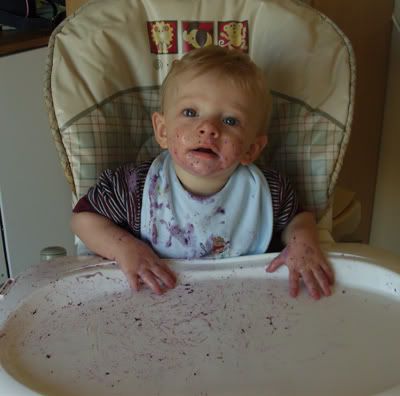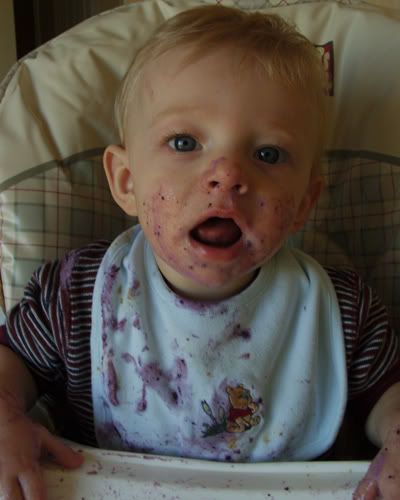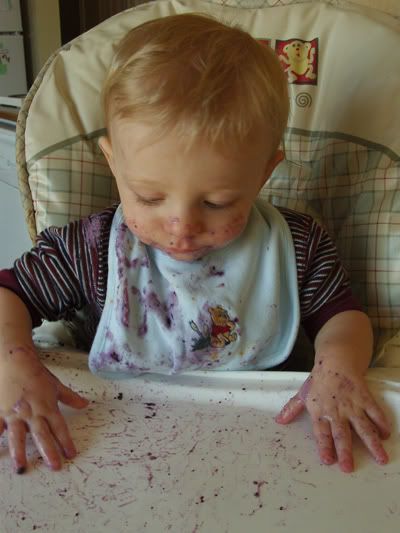 Oh my goodness! Last night in the bath, Connor had the HUGEST giggles!! It was absolutely adorable!! I called Daddy in with the video camera, but they had turned in to just regular giggles by then. Which, of course, are still adorable, so here is the video!!




I wish I could've caught the first few on tape though, they were great! Connor could hardly catch his breath! Too cute!!
I mentioned briefly in my previous post that Connor's teeth were definitely through, and I did manage to get a picture today where you can see them! It's not the best picture, Connor is a bit cranky, but it serves it's purpose... Presenting - Connor's teeth!!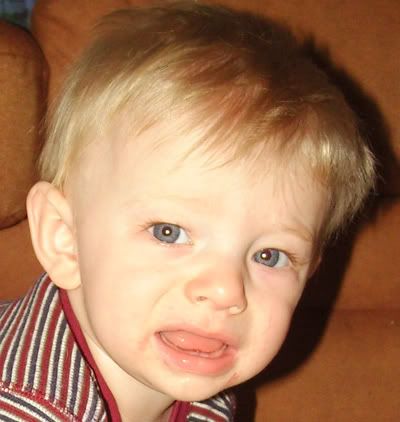 Hee Hee!! Aren't they cute?? He has me wondering if there is another one coming, because he has had some rough nights the past couple nights, similar to how he was before these ones popped through, but I don't see anything else in the works, so maybe these first two are still giving him some trouble...
Hmmm, what else.... ah yes, the horse!!
Grandma and Grandpa Smith gave Connor a rocking horse just after he was born, and I thought it would be forever before he was old enough to sit on it, but we tried it out today, and Connor seemed to like it!! He kinda rocked back and forth on it, and he liked eating the hair!!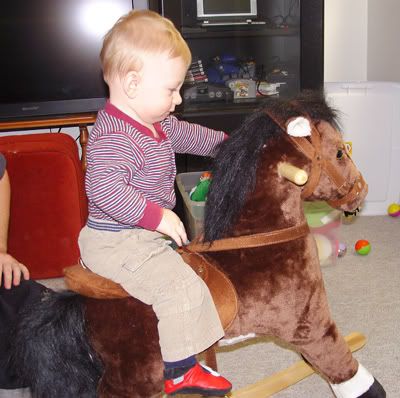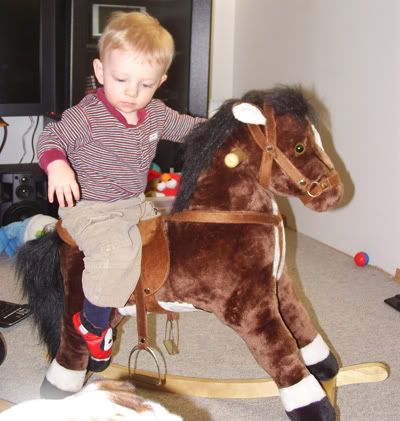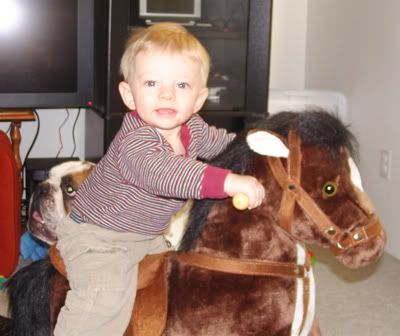 And just because, here is some more of Connor playing with his toys!