We spent Connor's first Thanksgiving at Uncle Jamie and Auntie Tamera's house, and we had a great time!
Connor played in the grass: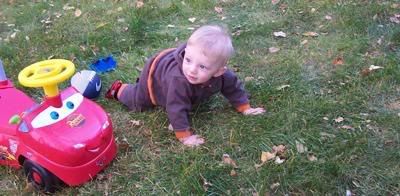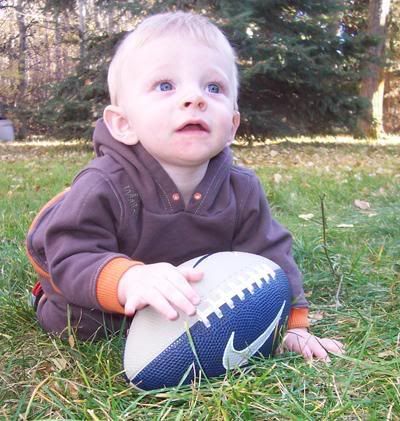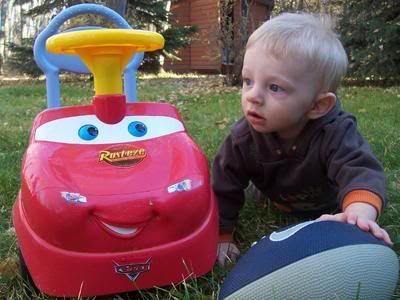 And in the leaves!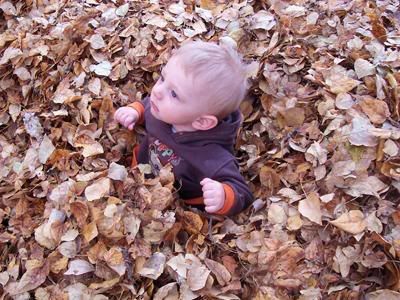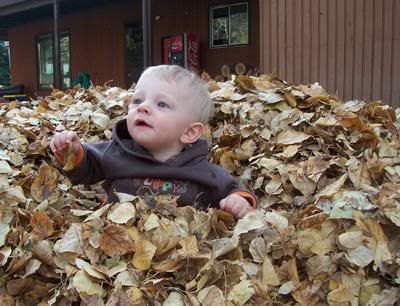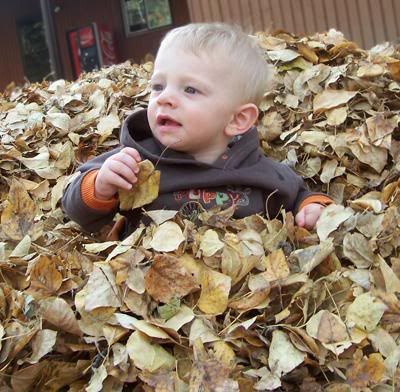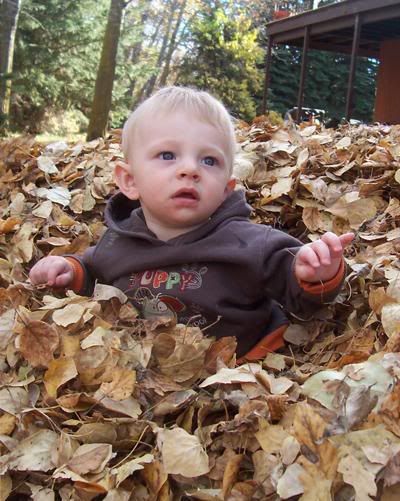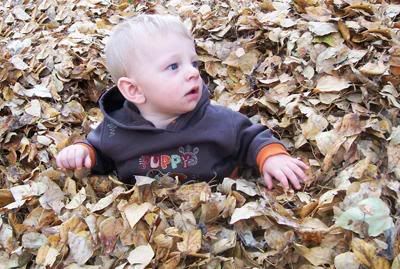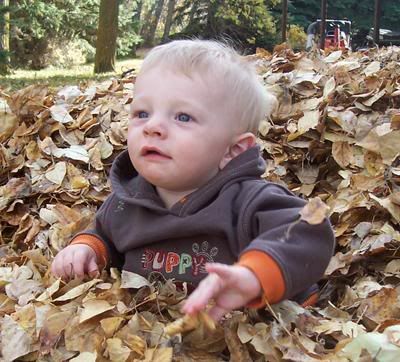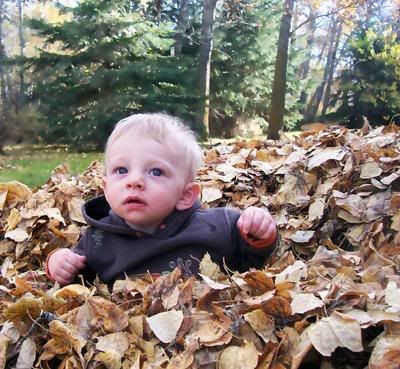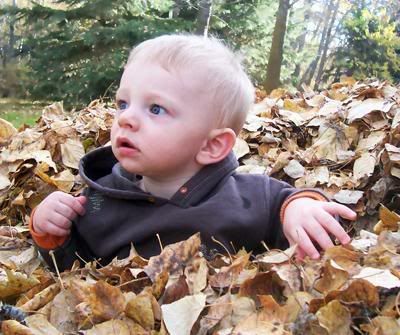 And, he played with all his cousins!
Cousin Dee-Anna: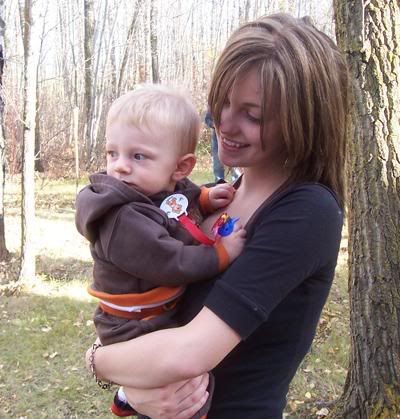 Cousin Kaden:
He also played peek-a-boo with his cousin Courtney, and his cousin Jake played with him with lots of toys! Connor had a blast!