We had a fun day today, but didn't do too much!
This morning, we played a little upstairs/downstairs peek-a-boo: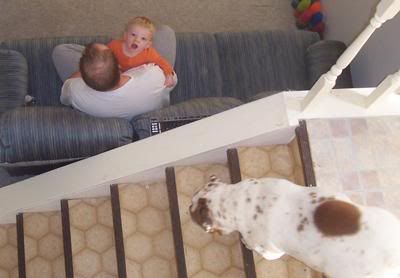 Then in the afternoon Connor played on the floor in the kitchen while I made his lunch: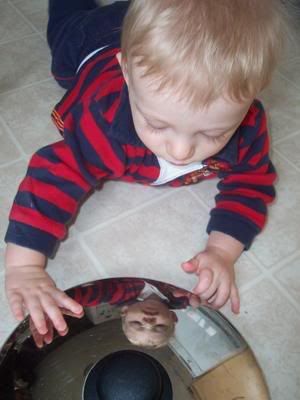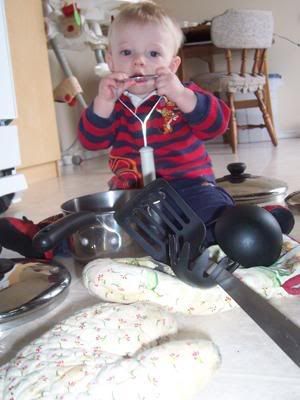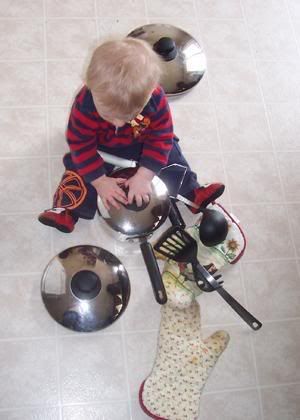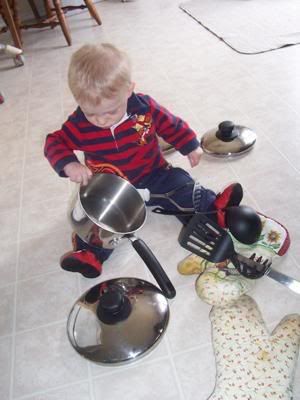 Then Connor made a huge mess while eating his first "real" meal all by himself!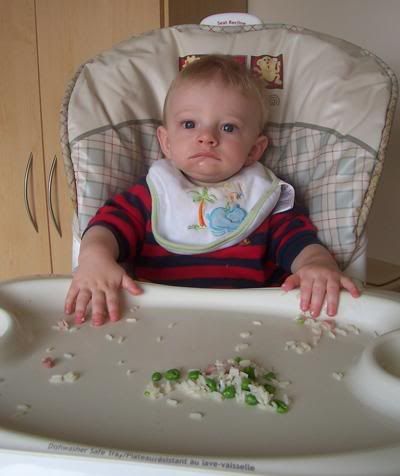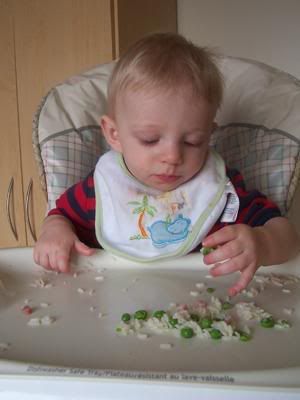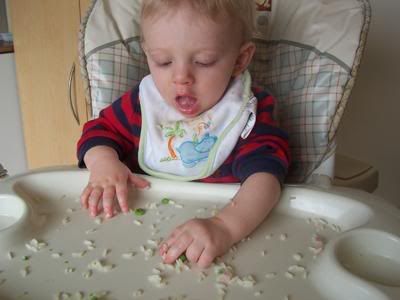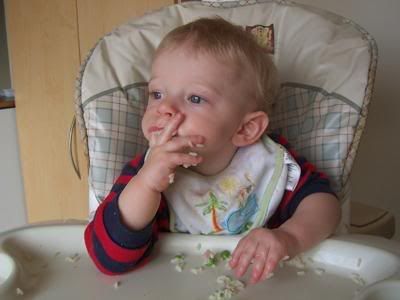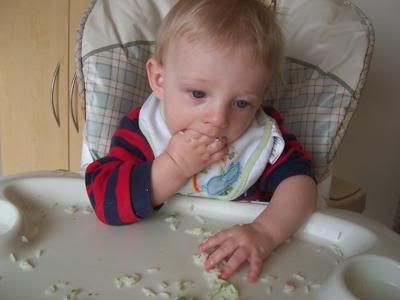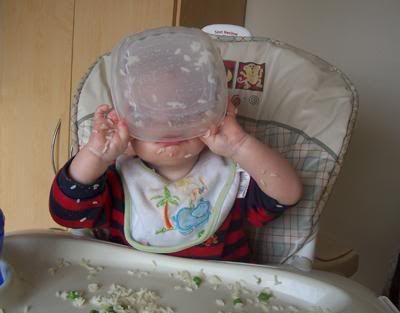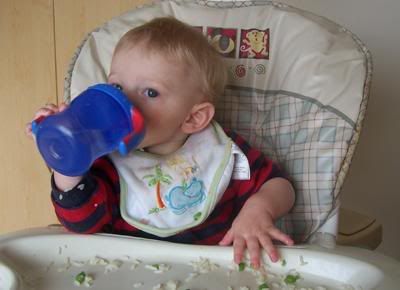 And here are a couple pictures from yesterday!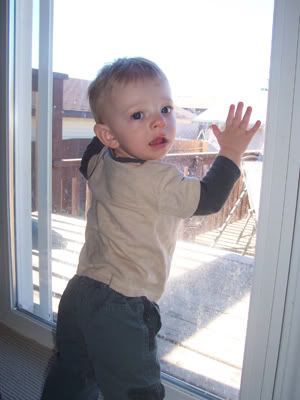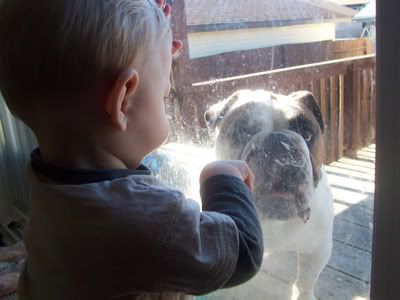 I know the window looks dirty, but it's on the outside!! Connor likes to lick the window so I keep the inside clean all the time now!! :)
Connor is doing all sorts of new things lately!! He has finally started crawling for real, but only for a few "steps". When he really wants to get somewhere he just flops to his belly and pulls himself around!!
He is still pulling up on everything and has started moving from one piece of furniture to the next. He also is getting really good at squatting down to grab something and then standing back up, as long as he is holding on to something, and he is getting much better at sitting back down from standing. Apparently he also gets to sitting from his stomach, but only Derek has seen that so far. He also was waving for a while, but I can't get him to do it anymore!
And, what I think is the coolest new skill so far, he is starting to put things places! I know that doesn't sound like much, but it really is a whole new leap in his development! Now he realizes that there is more than just picking up and putting down, there actually are places for things to go!! Just in the last couple of days, Connor has begin feeding me his Cheerios, and also putting balls in the ball tube of his new activity table.
Oh - and I think he really is getting a tooth!! While he was shoveling his peas and rice into his mouth during lunch. I noticed the tiniest white dot on his gums, and it feels like it might be swollen. Derek was gone when I noticed it, so until he can confirm there is actually something there, I am not going to hold my breath!!