Connor tried spaghetti today, and I think he really liked it!
Here he is just before digging in!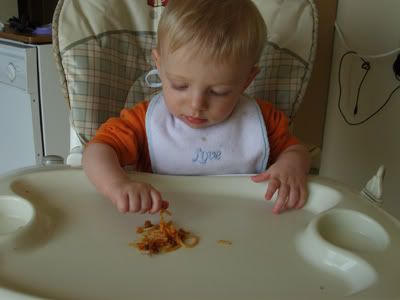 But it didn`t take long!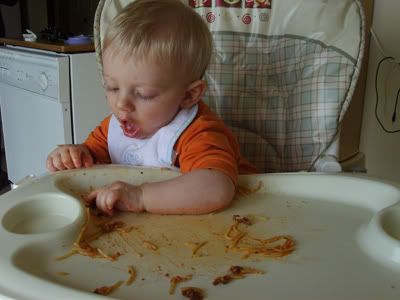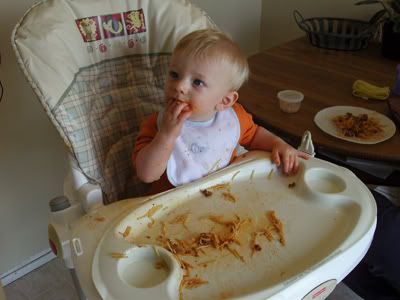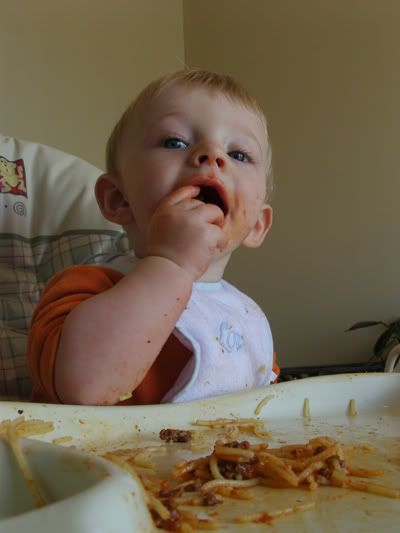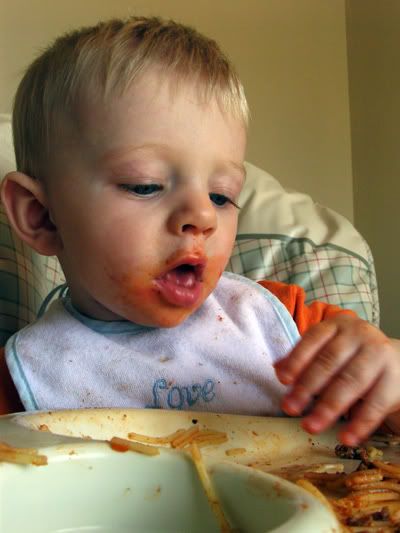 Mmm, thanks Connor!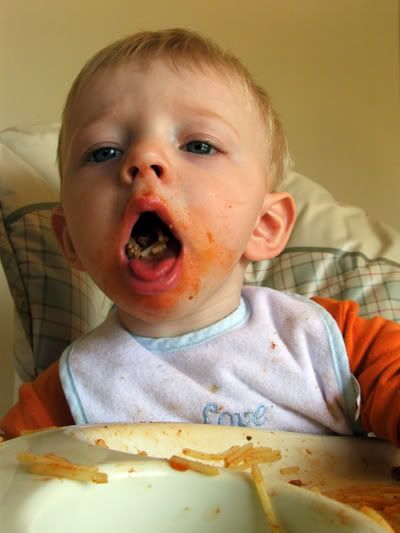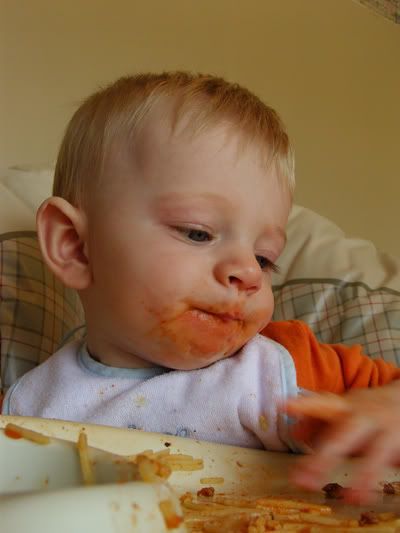 We also bit the bullet and put Connor`s new car seat in! He seems to quite like it, but we do have to try and recline it a bit more still.
Here I am getting the hang of the new straps and buckles!
Connor seems pretty content: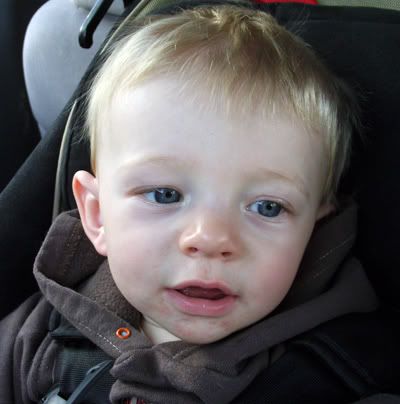 We found some of Daddy`s safety glasses in the back seat, so we had to play with them a bit: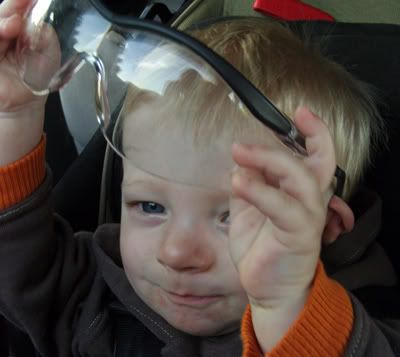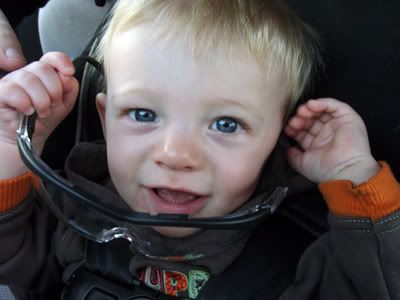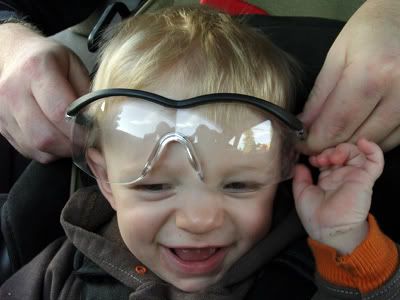 And just some cute ones of Connor eating chicken and squash last night: