We headed over to Beth and Marty's place today for a barbecue! It was so nice to be outside finally! Beth had a great set up with the play pen outside, and Connor and Jamie had a great time out there!
Here are some of my favorite pictures: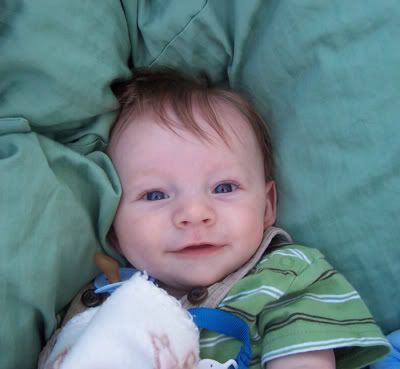 Here's Connor with this rat, Capone. (Which, thanks to Beth, we now pronounce Ca-po-nee! It's apparently more baby friendly that way!)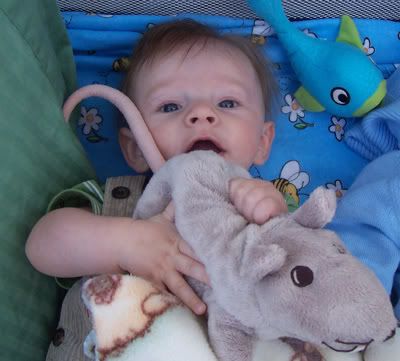 Connor and I in the sunshine! It's nice when I get to be in front of the camera instead of behind it!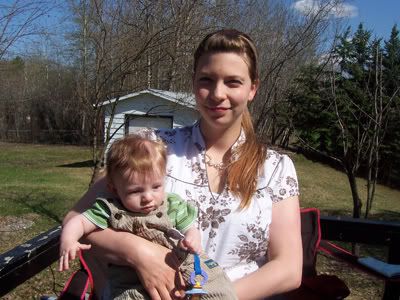 And a few of the boys hangin' out!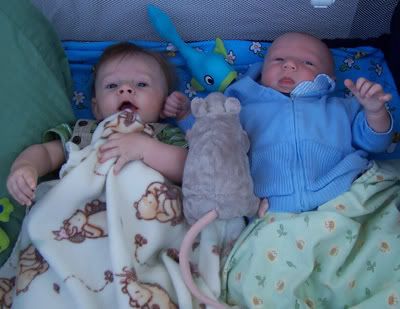 Connor's bedtime: 10:16pm. No soother, put him down awake and he put himself to sleep! I can't tell you how the fresh air helps this boy sleep better!