My best friend, Beth, had a beautiful redheaded baby boy, Jamie, on March 10. We finally got together and took some pictures of the boys together! For some reason, we never remembered to take pictures before this, but rest assured, there will be more to follow!!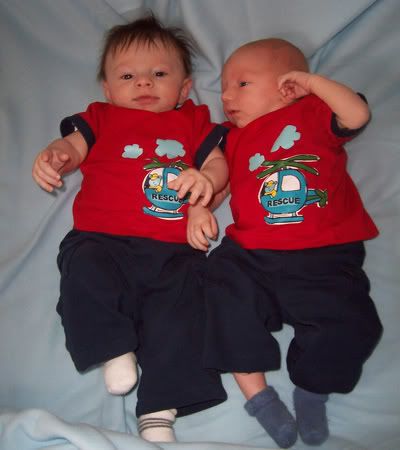 I know, right?? Too cute! Their arms are crossed and everything!!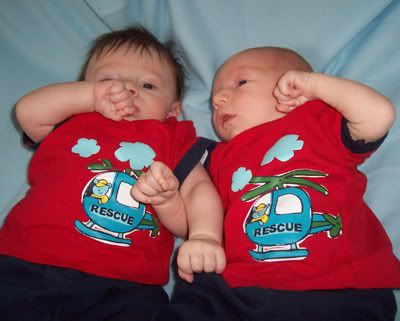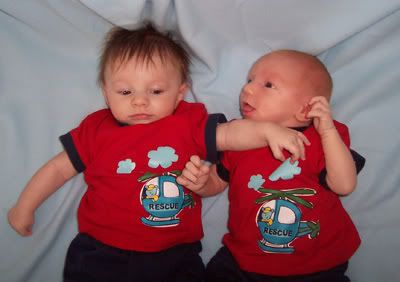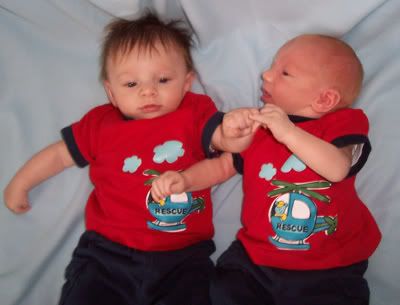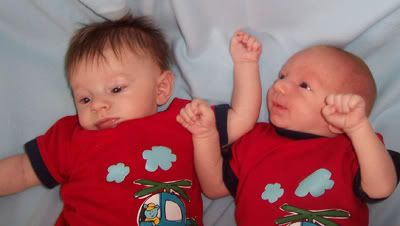 Jamie is trying to eat Connor's arm! Does it get any cuter??