We headed out to Boyle on the Saturday of Easter weekend, and Connor saw his Great-Grandma for the first time!
Of course, we were so busy taking pictures of Connor in his Easter outfit, that we left the camera at home, so these are our only Easter pictures!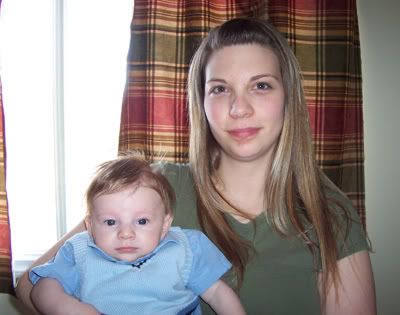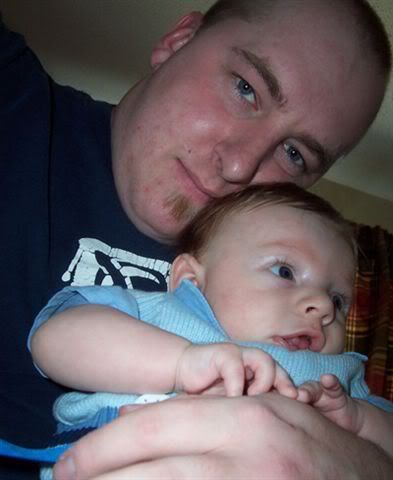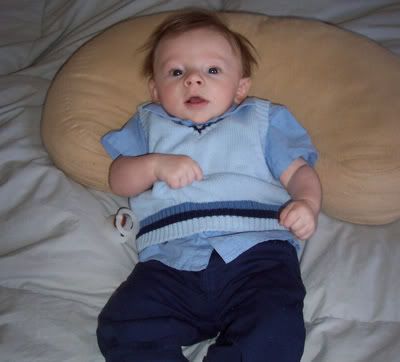 (Notice that we got Connor all dressed up, but Derek and I are in jeans and T-Shirts - yep, Mommy and Daddy are slobs! Oh well, no one's lookin' at us anyway!!)
We spent Easter Sunday at Oma and Opa's and it was a full house!! We had to bring out the kid's table and everything!!