Well, I think I am about 75% sure that Connor is getting his top two teeth now. I am almost positive that I see some white swollen areas on the front of Connor's top gums. Of course, the only time he lets me look in there is when I am dangling him over my shoulder and tickling him. (It sounds scary, but he likes it, really!)
It makes sense though because he is drooling like crazy and chewing on everything again, and he has started waking up during the night after just finally getting in to the habit of sleeping 12.5-13 hours straight. It also makes sense because I just finally got his drool rash under control, and now it's flaring up again!
But, the good news(?) is that Connor is a big fan of the drool... He plays with his own, and believe it or not, he plays with Leo's. He must have some eagle eyes because he can spot the smallest drool on Leo's lips and he is off to grab it! What a silly little man!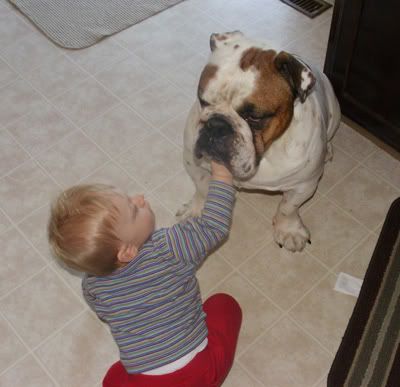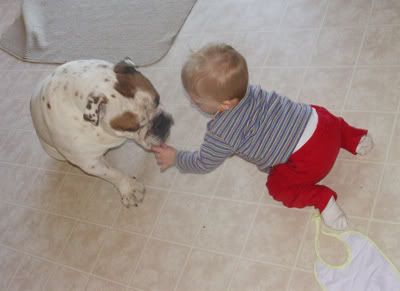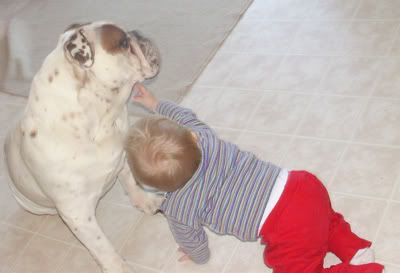 When I was taking pictures of Connor the drool chaser, I found a few quirky little things that our camera does, so bear with me while I show you a few 'compilations'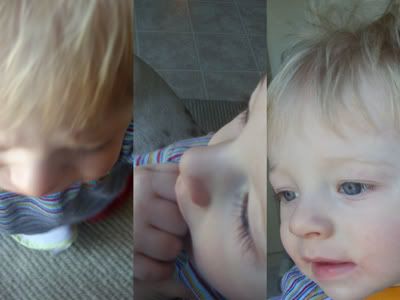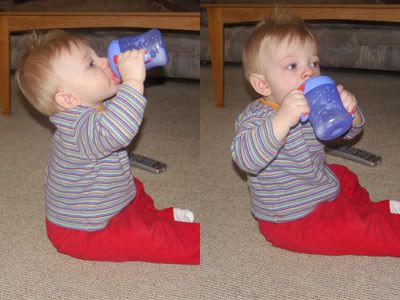 They aren't the greatest pictures, but I thought it was kinda neat! I think you could do some cool stuff with a little planning!
Look, this one has pretend scotch tape on it: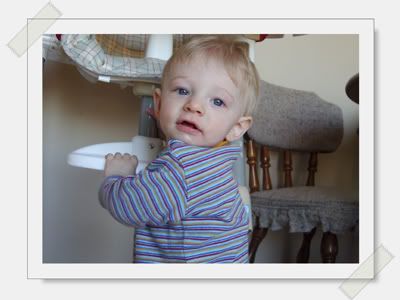 And this one is totally out of focus, but I love his little tuft of hair on his head!