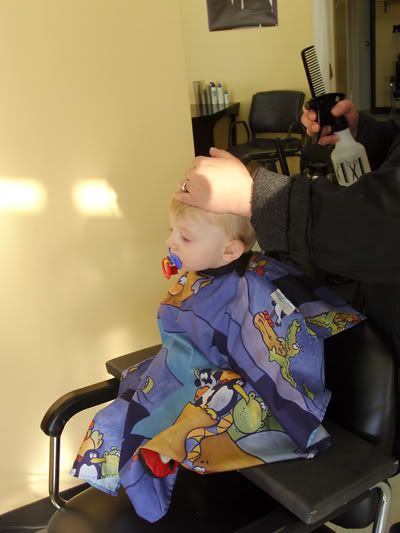 We were out and about for Connor's second flu shot today, and I thought I'd try and get Connor's hair trimmed up just a bit. It didn't go so well, because (surprise, surprise!) Connor wouldn't sit still! He did okay at first, but after a few squirts with the water, he had had enough! The hairdresser was really great though, and she did trim up around his ears a bit while I was holding him, but she said to come back in a couple weeks and we'd try again!
I did get a couple adorable pictures of Connor with a little cape on, though!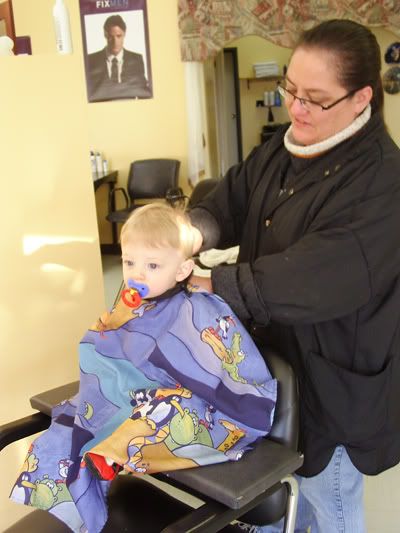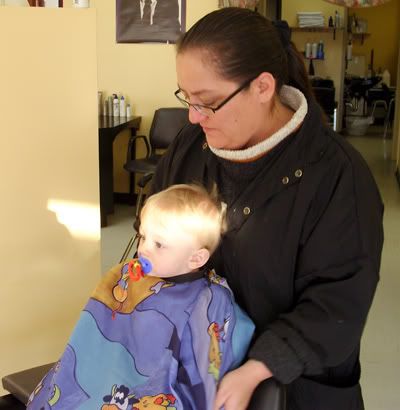 Yesterday Connor was a very busy little man! Usually, in the kitchen he just plays with Leo's bell and treats, but lately he likes to get into all the cupboards and take everything out! So, we have finally bought some gadgets to keep the cabinets closed!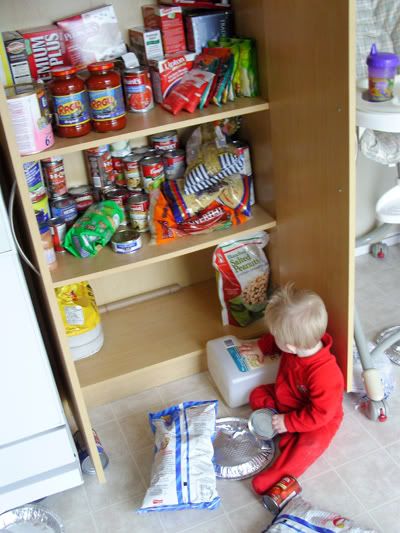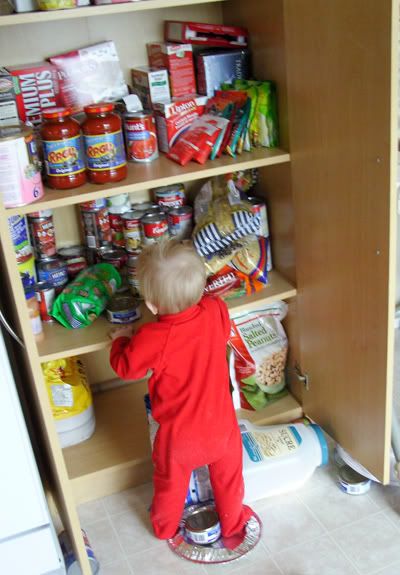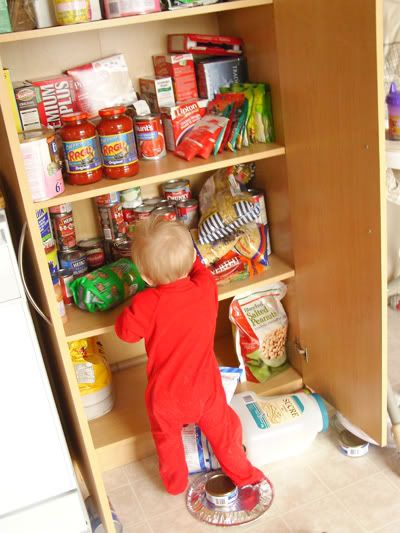 He also managed to get in the fridge before I could get it closed!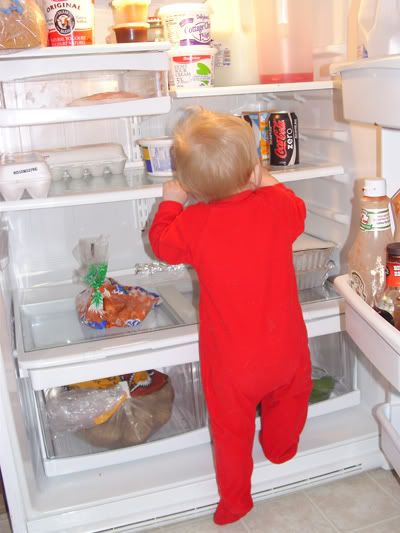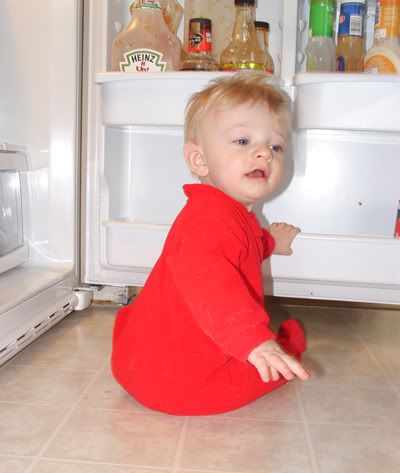 I finally came across some of those popsicle molds last week, so I decided to make some fruit popsicles for Connor, even though it's pretty much winter already! I tried to find them in the summer, but of course they were nowhere to be found, then!
Connor was not too sure how he felt about the cold: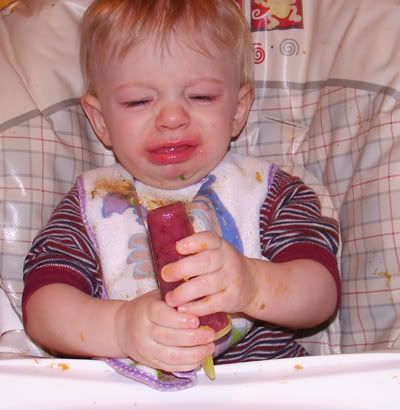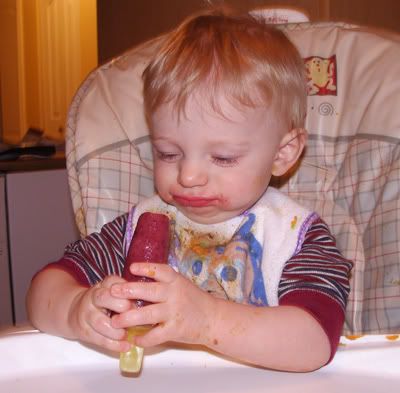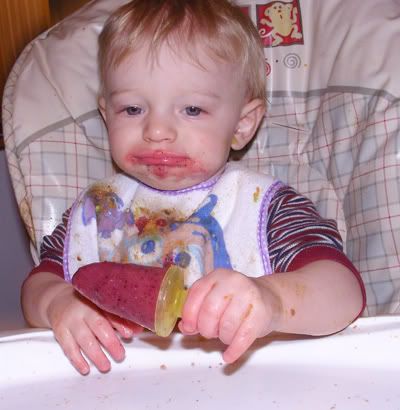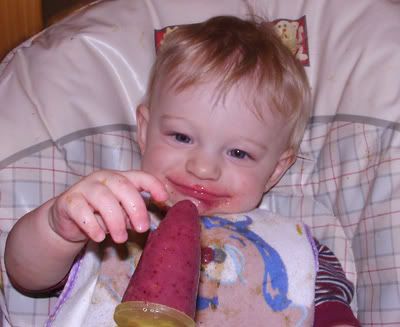 And, he wasn't sure quite how he was supposed to hold it: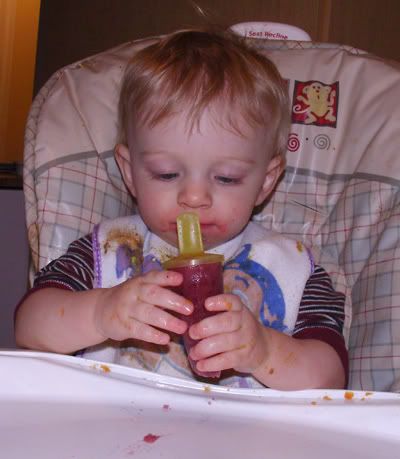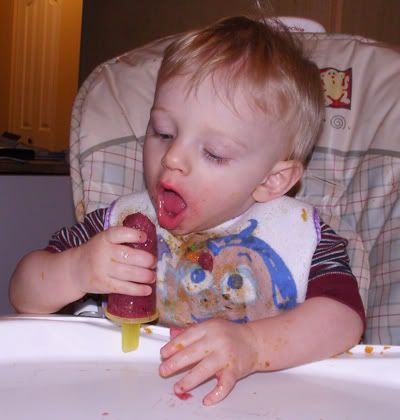 Or which end was the tasty part: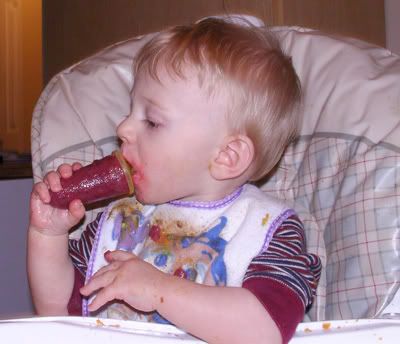 But he figured it out soon enough!!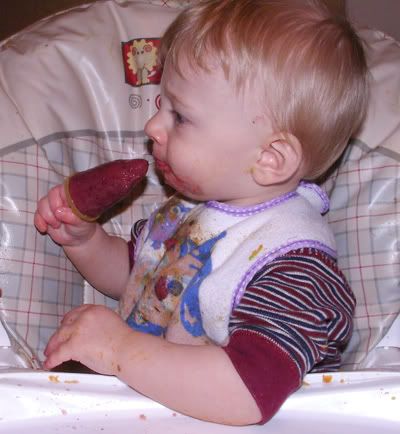 It was very fun to watch!!
In other news, I don't think I will have Connor weaned from the soother by a year like I had hoped!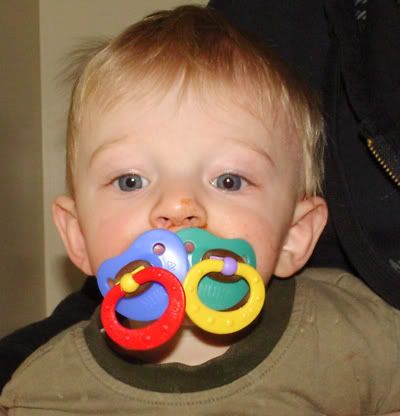 He, uhh.... really, really likes them!