Wow, I cannot believe how quickly this year has gone!! Soon it will be winter again, so we are trying to take advantage of this nice weather while we have it.
Here are some pictures of Connor playing in our yard. They pretty much look like all the other pictures I have taken recently, but, he has a different outfit on! I'll have to take some pics of him in our front yard, which is already covered in leaves!!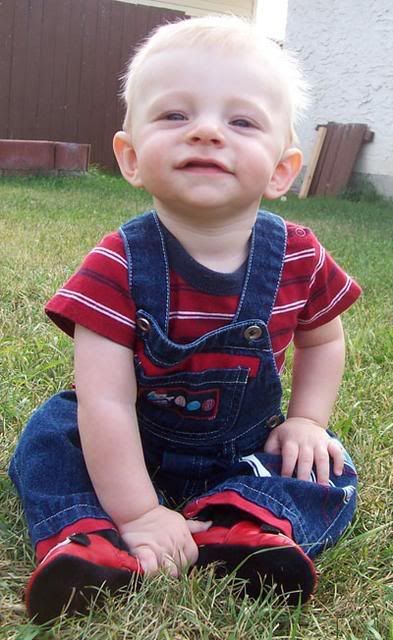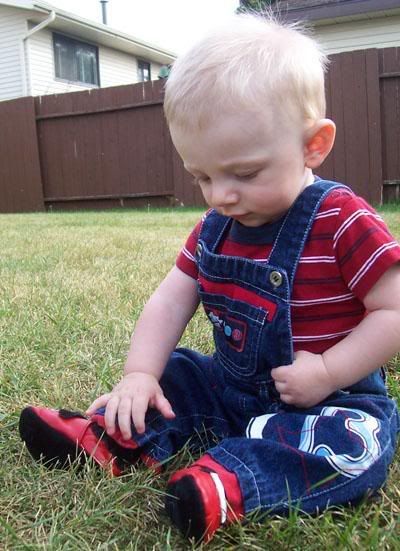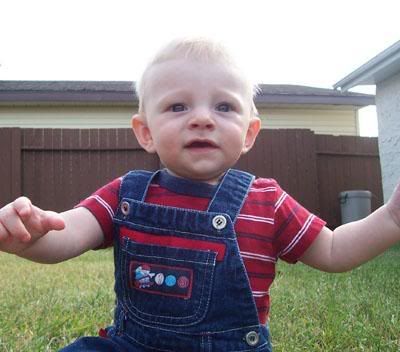 Here's one of Connor in our crazy deck chairs that we got from my parents! They might be funny looking, but they sure are comfy!! Connor sure enjoys sitting in them!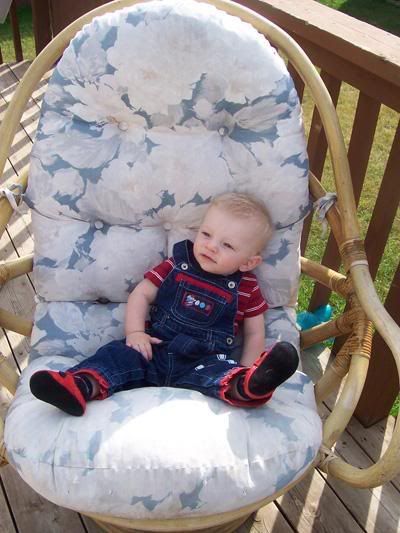 Here's a couple from a few days ago, we thought it might be fun to put Connor in our huge laundry basket! He had a great time standing in there!