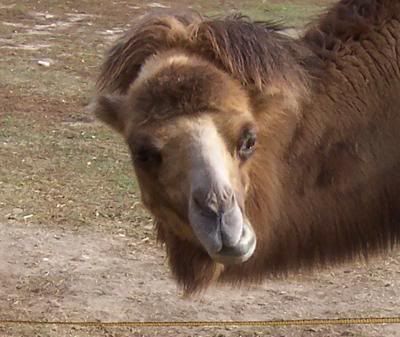 We decided that we should go to the Zoo before the summer was over(Okay, I know it's already over, *sigh*). We had a great time because it was one of the very rare times that Beth and Marty, and Derek and I, were all home at the same time! And - it was the middle of the week, which meant we practically had the zoo to ourselves! The rides were closed though, but we had a great time without them!!
We stopped in the petting zoo, and Connor really liked the sheep!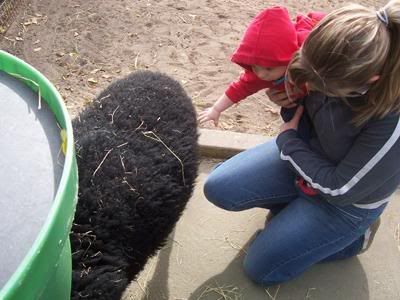 In fact, he liked them a little too much! Here I am taking sheep fur(or wool, I suppose!) out of Connor's grabby little paws!!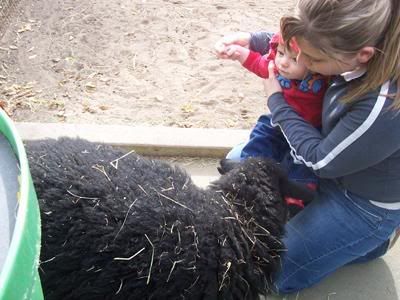 So, after that, I had to help him pet the sheep!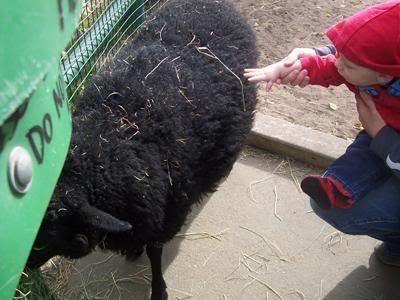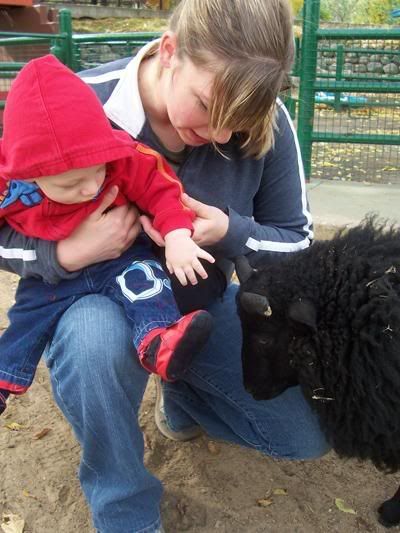 The sheep had a strange attraction to Derek, they all kept coming up to him, and this one sheep was even trying to climb on him!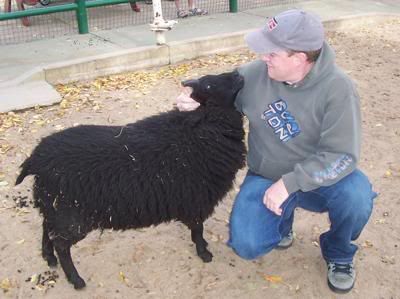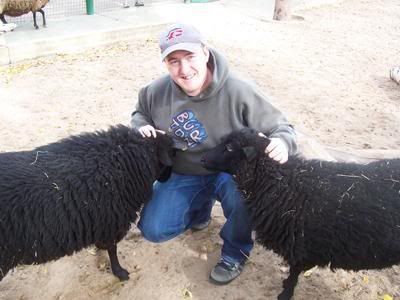 Here's a picture of me thinking how funny it was that the sheep were all over Derek!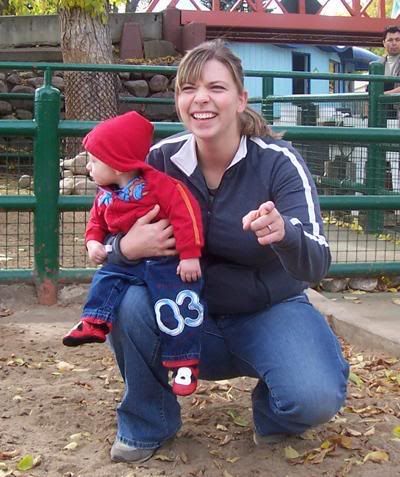 Then we visited the goats! This one goat was licking Connor's hands and nibbling on his jacket! Connor wasn't too sure how he felt about it!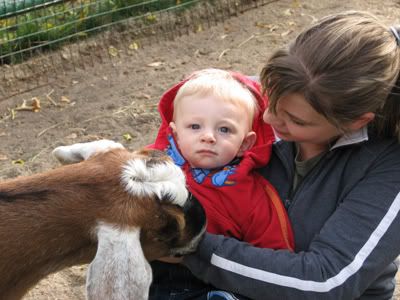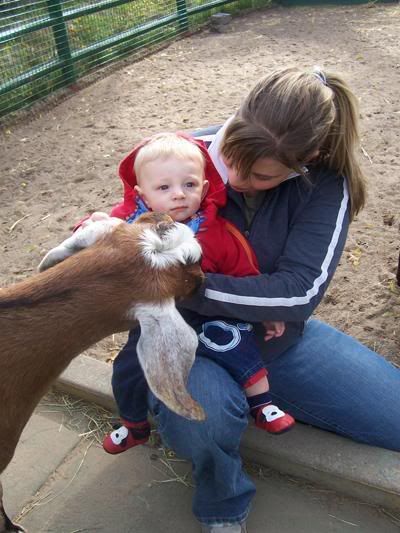 Here's a sampling of the rest of the pictures we took today!!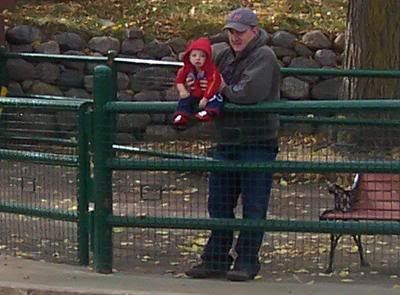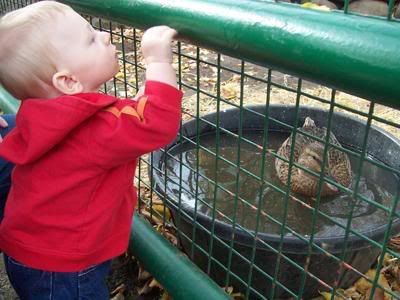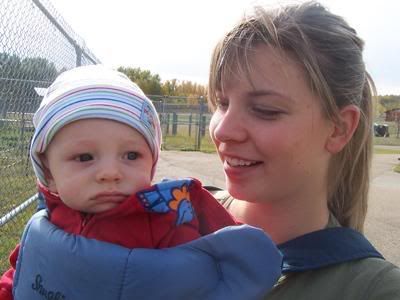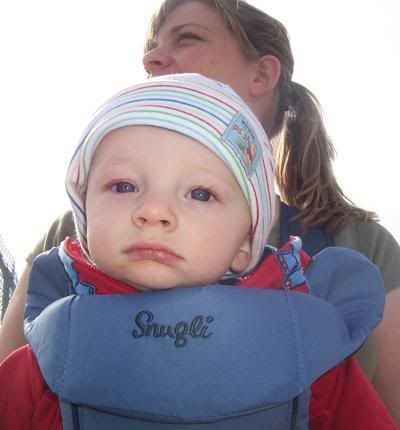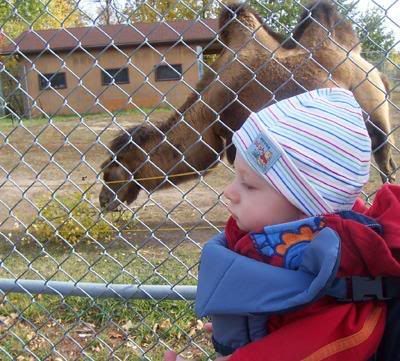 And one of the boys and their Dads: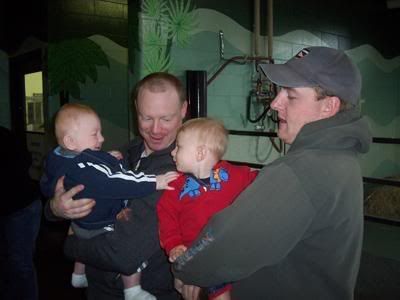 And, I did take a few of just the animals!

Look, Auntie Theresa!! Guinea Pigs! There were so many, and tiny babies too!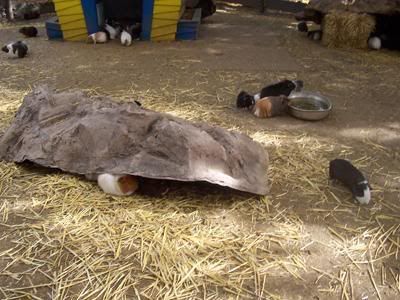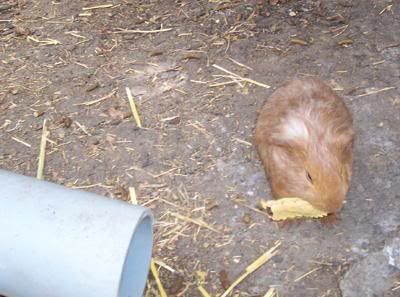 This beaver shared a pen with some pelicans, and I don't think he liked it too much!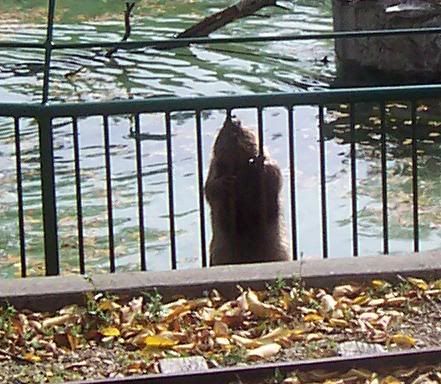 Derek took a ton of pictures of this camel!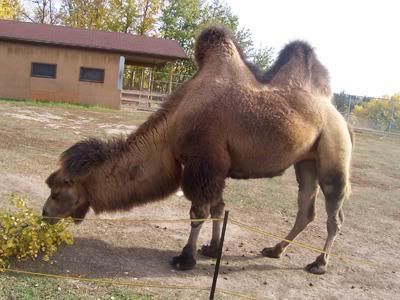 They were cleaning the elephants home, so they had her out for a walk! It was very neat when she walked right past us!




I just love these Prairie Dogs! They were so cute peeking out of their holes!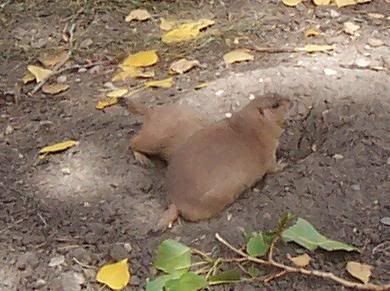 We had a great time, and I can't wait to go back next year, when Connor will be even more excited to see everything!