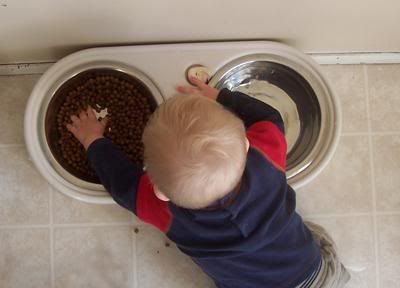 Connor finally discovered Leo's food and water bowls today! He stuck his whole arm in the water bowl before discovering the kibble in the food bowl, and what do you think he did? He ate it, of course!!!
And, mommy had to go and get the camera before taking him away from there, so you know he got a kibble or two that I don't know about!! When I picked him up he relaxed his hand and kibbles fell everywhere! Hee hee!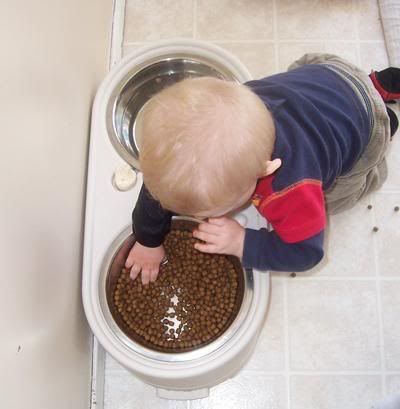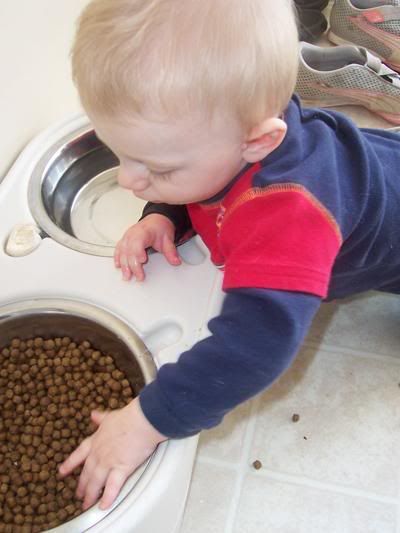 So, after seeing Connor's amazing kibble eating skills, I decided that he was ready for Cheerios! He loved them!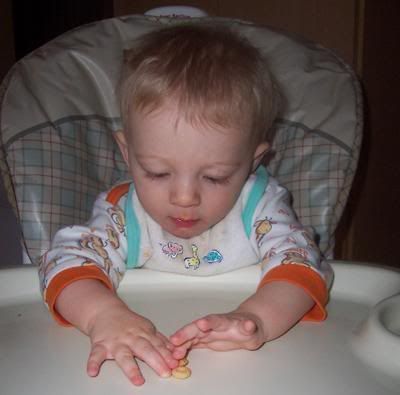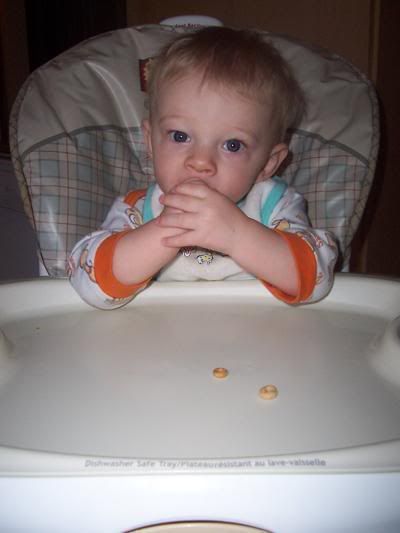 But for some reason, he hates his bib lately!! He will pull and pull until he gets it off!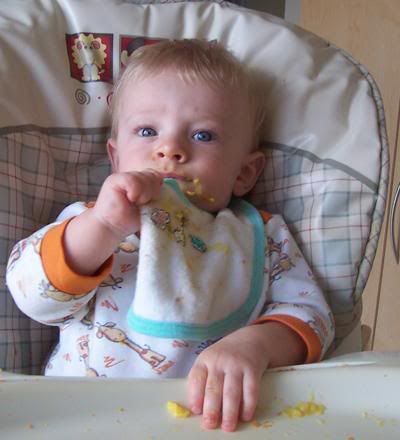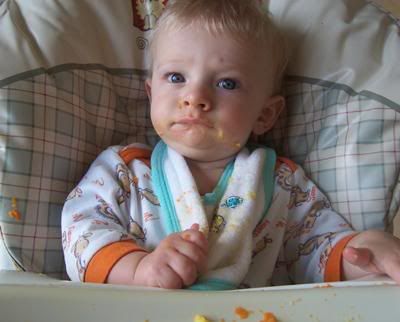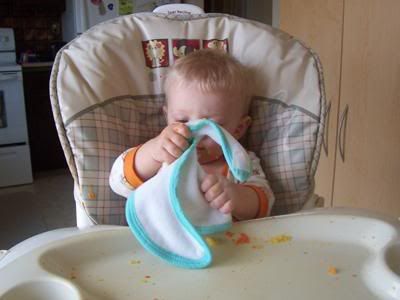 And then, when I told him he couldn't have any more Cheerios until he kept his bib on, this is what I got:
"Aww, mom!!"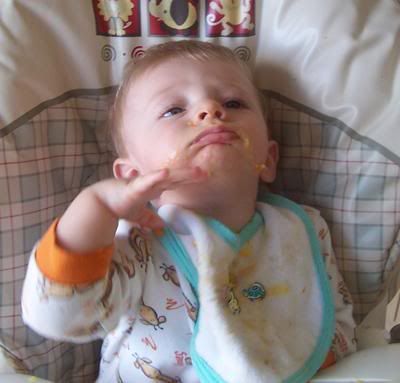 "But, I don't LIKE wearing my bib!!"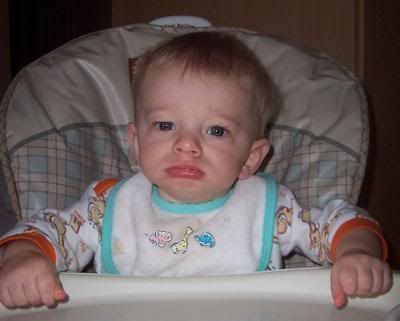 In other news, Connor still pulls up on absolutely everything!!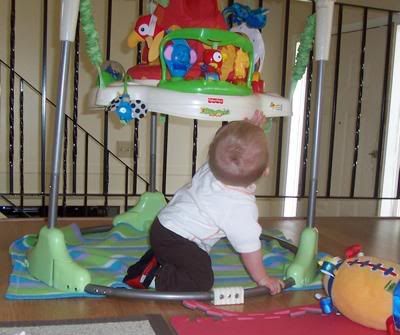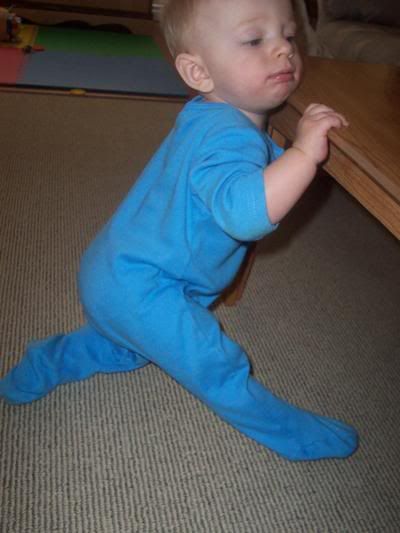 And - he still loves his rat!!