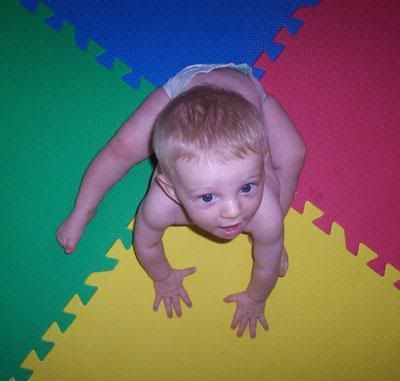 I still can't believe how fast the time goes!! It seems like just yesterday Connor was a 7 1/2 pound yellow little newborn! And now he is standing, and poking Leo in the eye, and pulling himself all over the place!!
Connor was weighed and measured today, and his stats are as follows:
Weight: 16lb 11oz.
Height: 27 in.
So,he gained 9oz this month, that's pretty good, I think, considering the only time he is still is when he is asleep, and his 20-30 minute naps don't add up to all that much!!
Here are a couple pictures from today: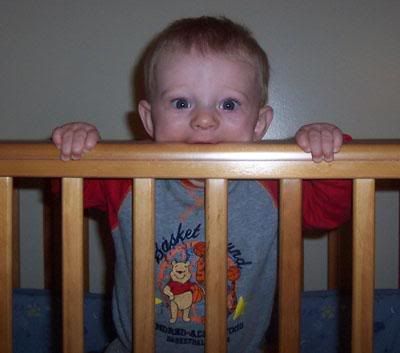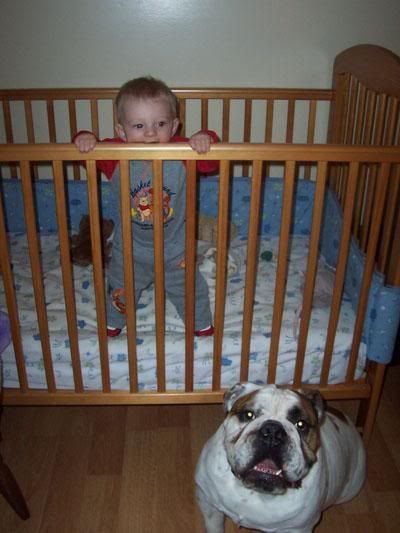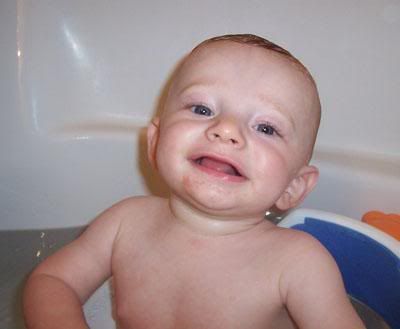 A couple days ago, we had a visit from Connor's best pal Jamie, and his parents! Connor and Jamie had a great time, it seemed like this was really the first time that they
really
noticed and interacted with each other. It was great fun to watch!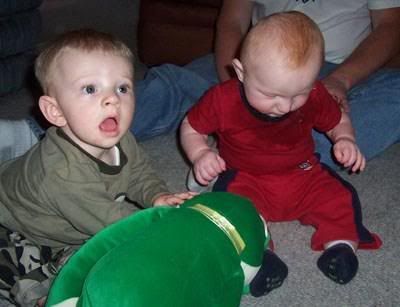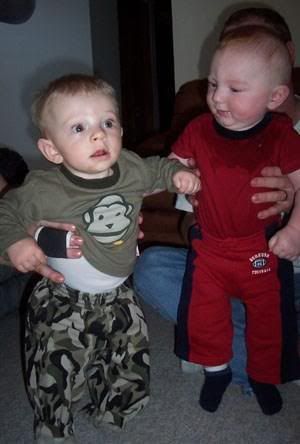 So, we decided we should shove them in the tub together!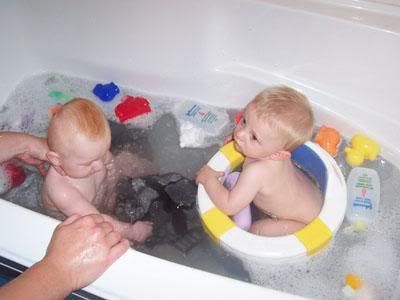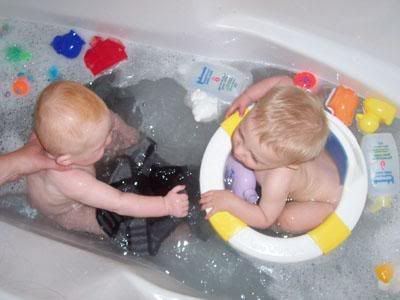 It didn't work out too well, I think we need to wait a few more months when they can really sit and play together! But, we got some cute pictures, anyway!
And last but not least, here are a few pictures of Connor with Mommy and Daddy: