So what are 1000 pictures worth?? Connor and Jamie got together for a photoshoot yesterday, and a lot of fun was had! Despite jumping around making fools of ourselves, I don't think Beth or I got a shot of both of them looking at the camera and smiling!

But we did get some ear pulling: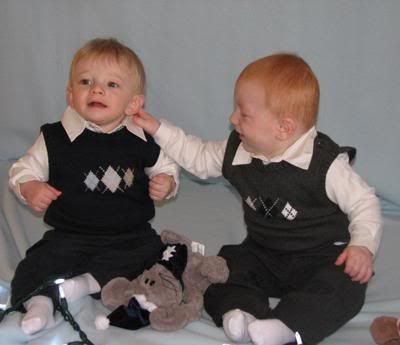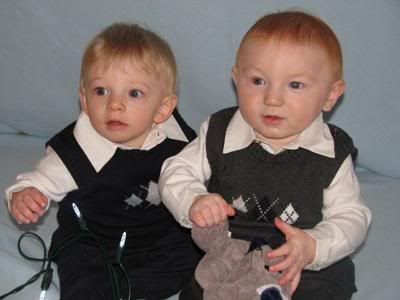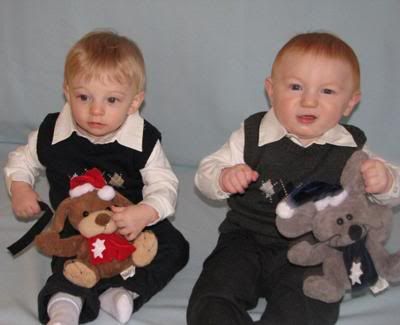 And some fighting over who got to hold the lights: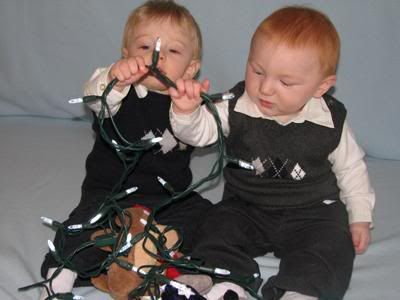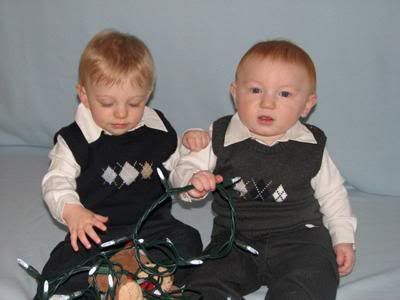 And in this one, Jamie was actually spanking Connor! You can tell by the look on Connor's face that he wasn't too sure about that!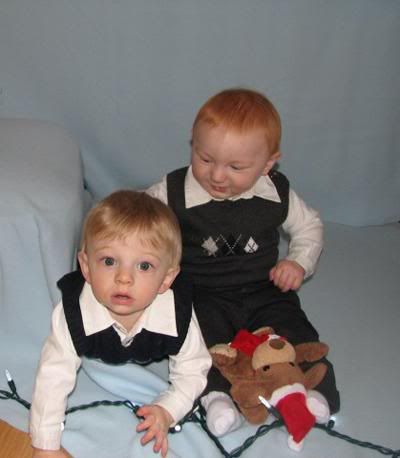 Connor likes to pick things up with his mouth lately...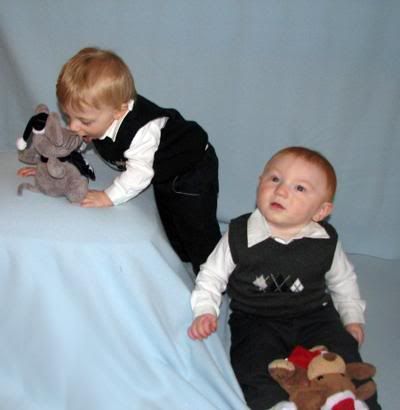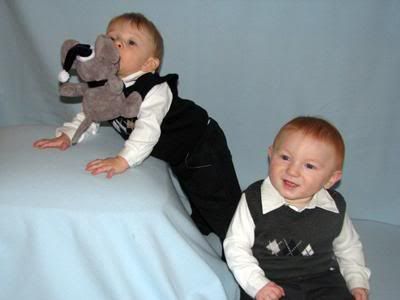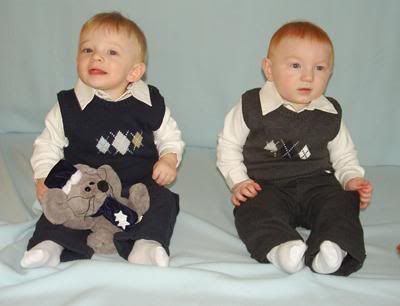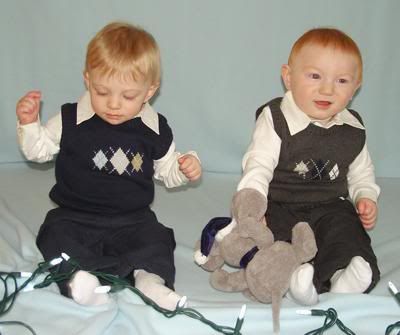 Hey, little man! Don't get too close!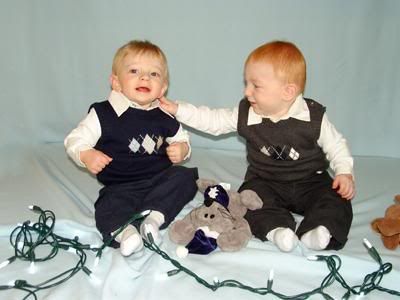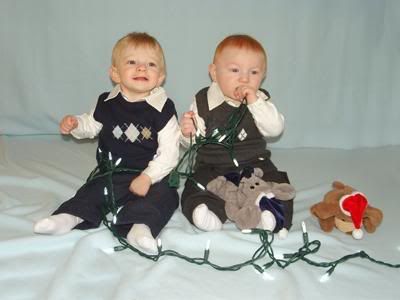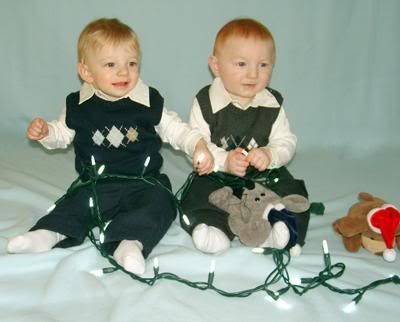 Connor's face makes me giggle in this one!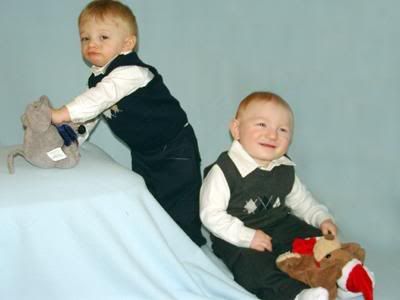 Connor must be saying something really funny here!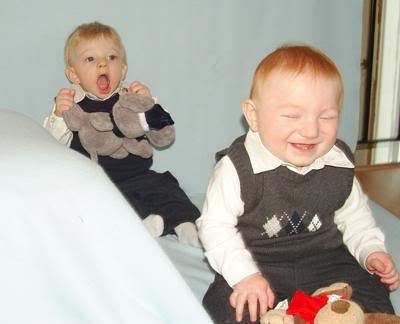 Don't they look adorable in their outfits?? 'Auntie' Beth picked them out!!

Happy Holidays Everyone!!