Not too much new is happening lately, Connor has started to get up on his hands and knees and rock back and forth, which is really neat! And he also has really started babbling a lot, which of course is totally cute!!
Connor went to his first wedding last night, and he did really well, despite being awake the entire time we were there!
He was groovin' to the music with Daddy,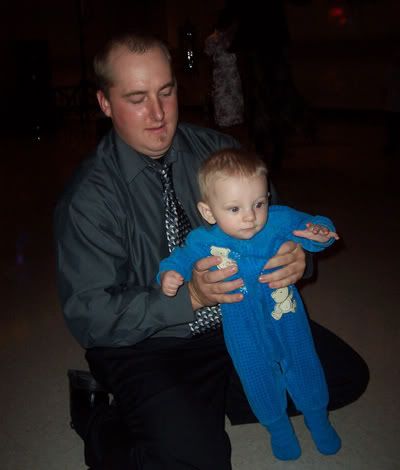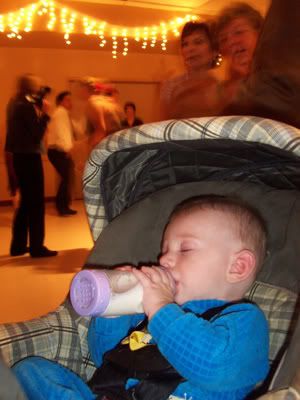 A few days ago, Connor had some playtime with his buddy Leo: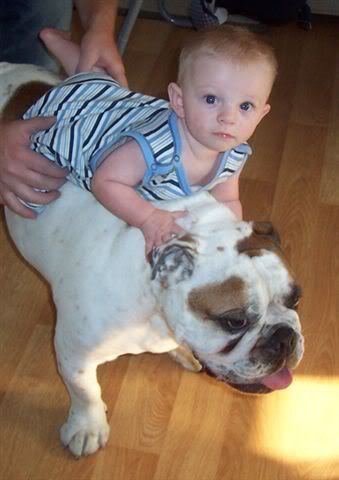 Leo is getting better and better with Connor! He is not as scared of Connor any more, and he lets Connor get away with everything!!
And as always, here's just a few random cute shots!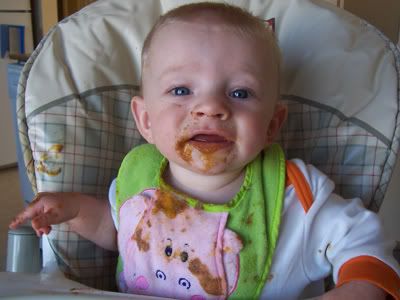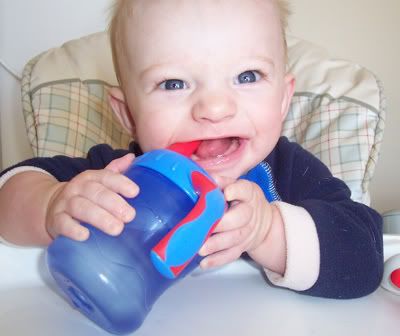 Peeking over Connor's right shoulder, is his Grandpa Mellott! We were going to take some pictures of all of us together, but we never did! We'll have to get together with them again soon so we can get one!