Okay!! It's time to play a little picture catch up! So, here we go!
Here are a couple pictures that Opa took of Connor and Kaden on August 10. Kaden is one year and one day old, and Connor is 2 days shy of 7 months!
When we first sat them down together, Connor reached for Kaden's soother, so then Kaden took it out of his mouth and tried to give it to Connor, but he couldn't because it was clipped to him! Too cute!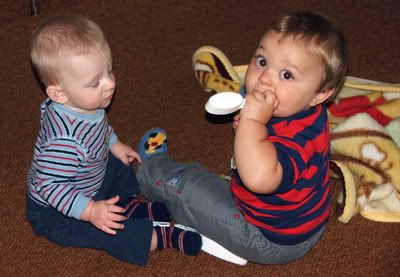 Here, Kaden is trying to kiss Connor, and Connor is trying to eat Kaden!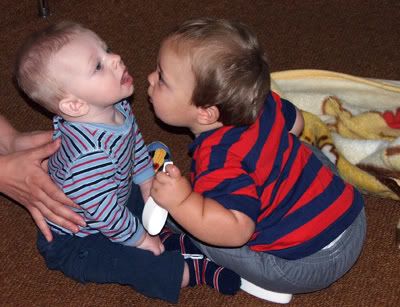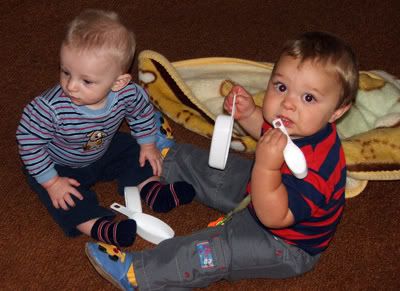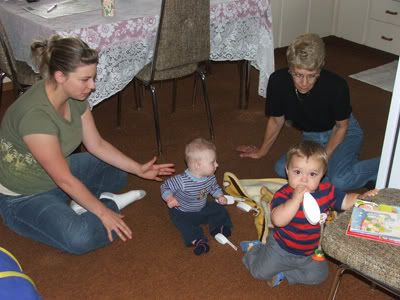 And, a few more pictures of Connor eating!
Avocado: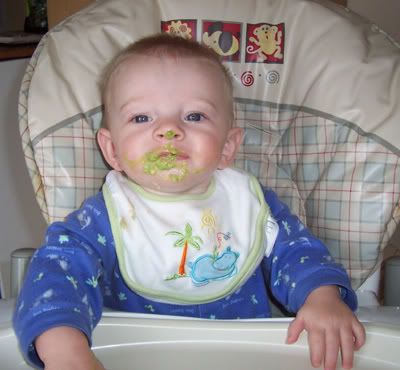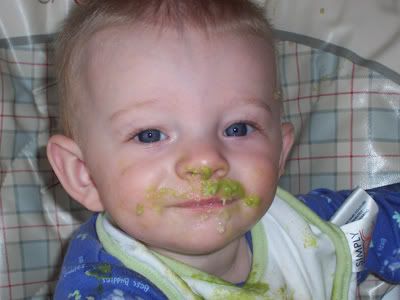 Peas and Oatmeal: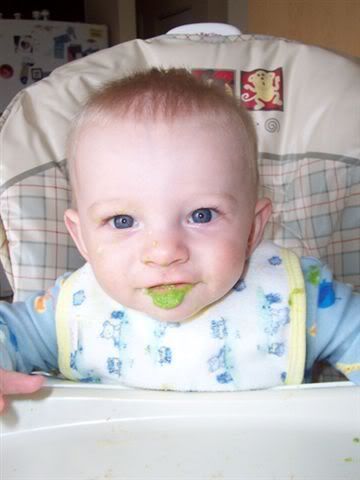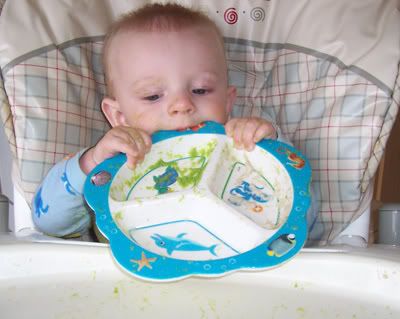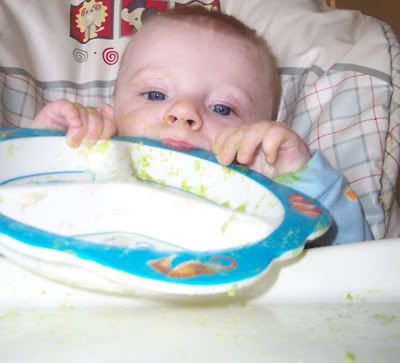 Carrots: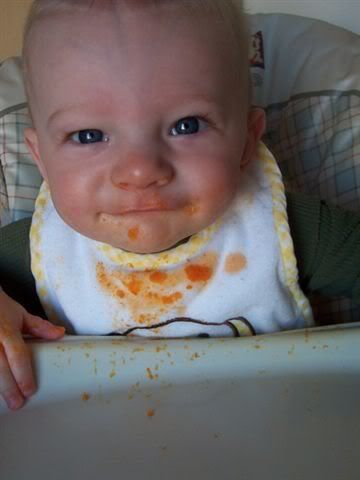 And, Connor drinking from his sippy cup! He's a pro!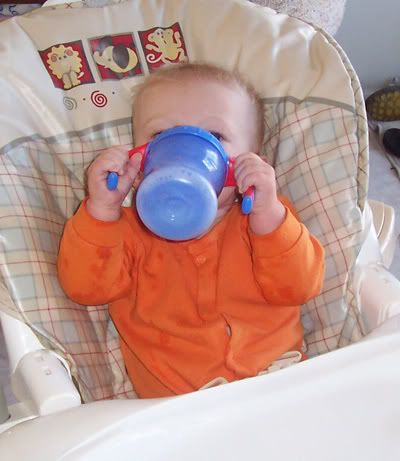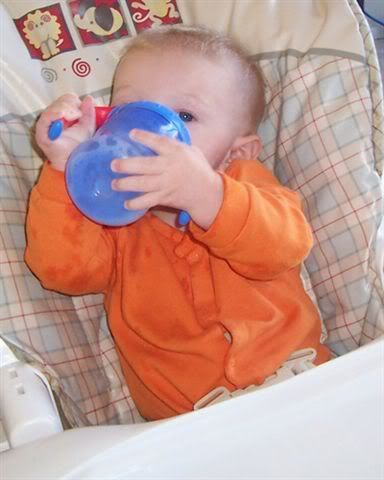 And holding his bottle: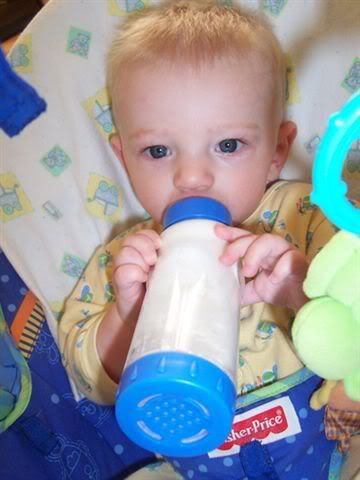 Connor got to go in a "big swing" for the first time last week! He seemed to quite like it, but I didn't have my camera with me at the time, so these are actually from his second time in the big swing, and he didn't seem to enjoy it as much this time!!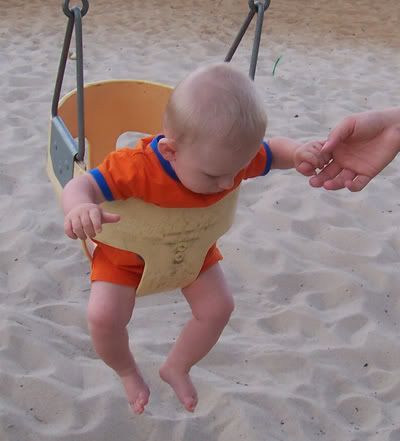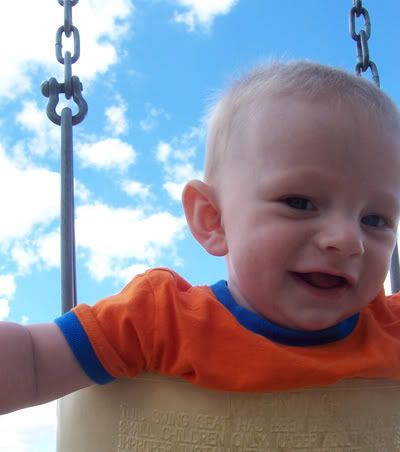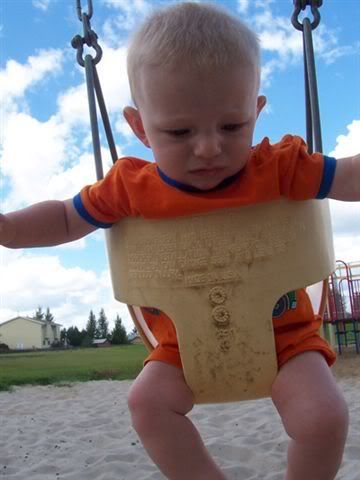 Some bath time fun!!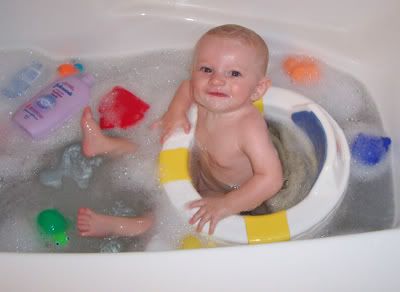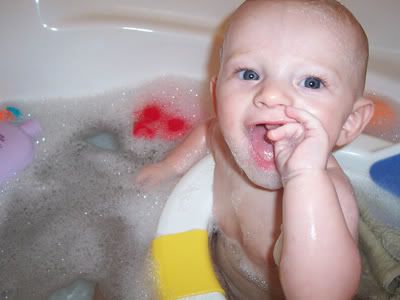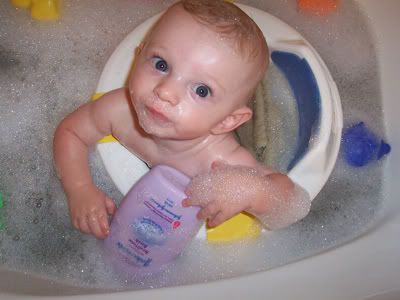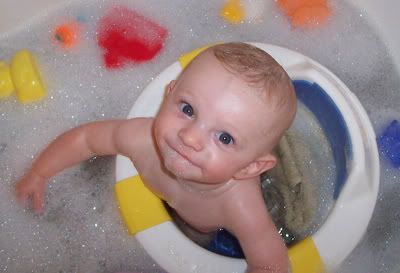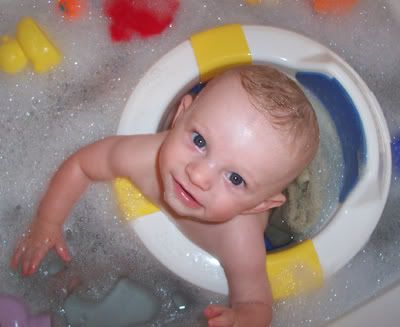 A little play by play of Connor scooting across the floor!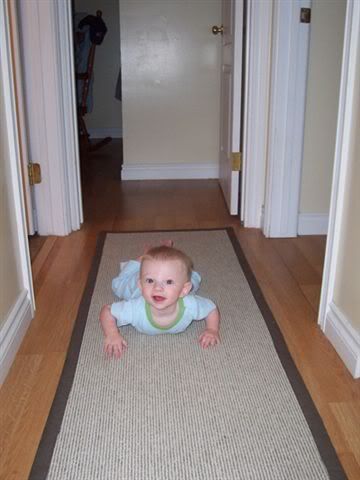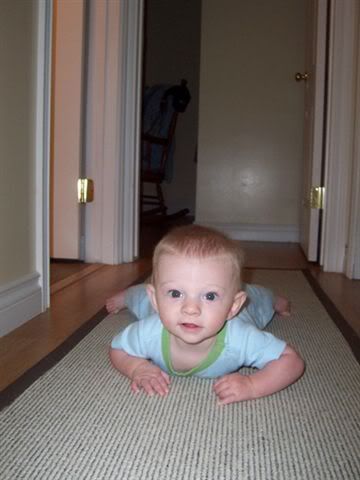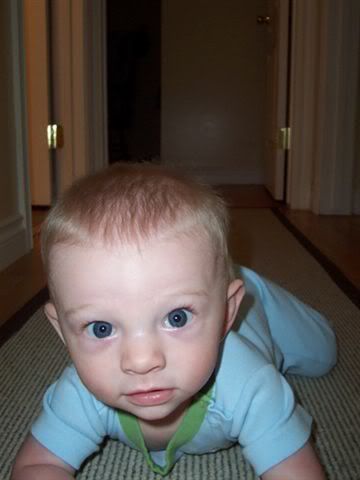 And a few of Connor with his best pal, Leo!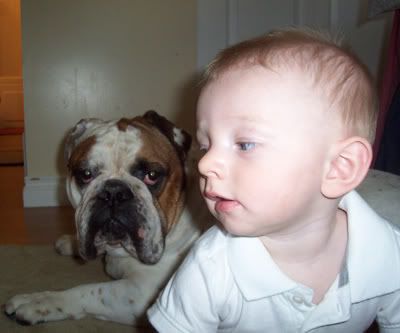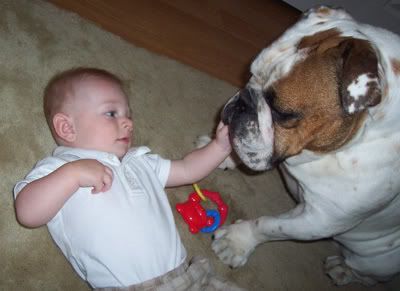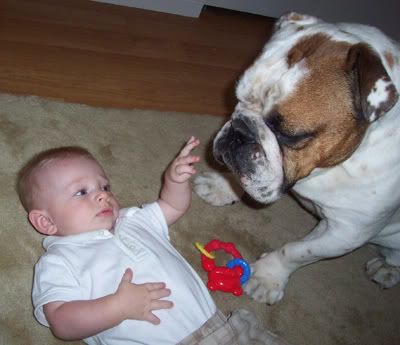 And lastly, just some cute Connor shots!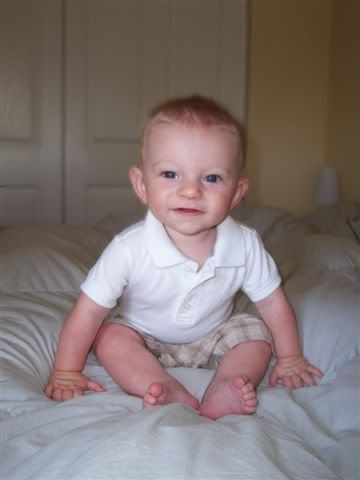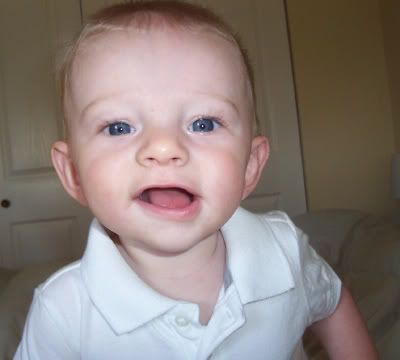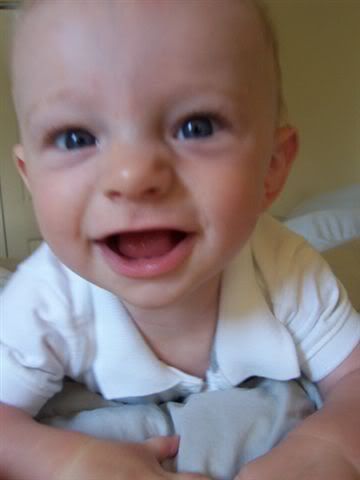 Whew, I think that's all for now!!!