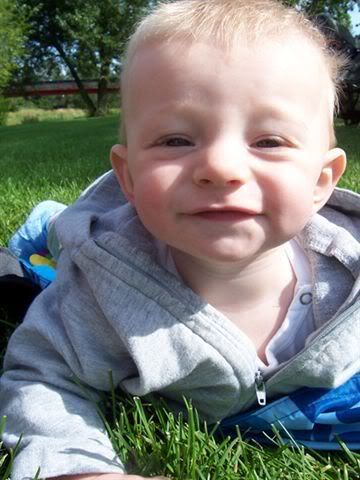 Well, it has been an interesting week here, to say the least!! Daddy was in the hospital this week because he hurt his hand at work and had to have a skin graft. I am not going in to any more details because this is a happy blog, but I will say that Derek is doing just fine!!
So, Connor and I went to visit Daddy at the hospital on Tuesday, and we decided to take the LRT!! Here are a couple pictures of Connor using Edmonton Public Transit for the first time!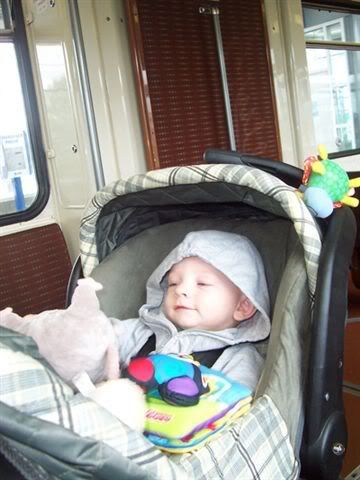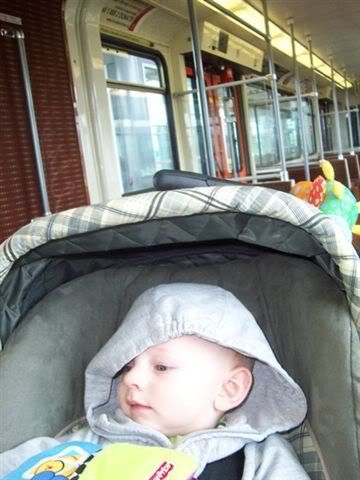 So, with Daddy home from the hospital and resting, we decided we should give him some quiet time! On Wednesday we headed to St. Albert to go for a walk with Beth and Jamie! It was a little chilly but we stopped for lunch and Connor and Jamie posed for a few pictures!! Well.. more than a few...
Connor

really

liked grabbing Jamie's ear!!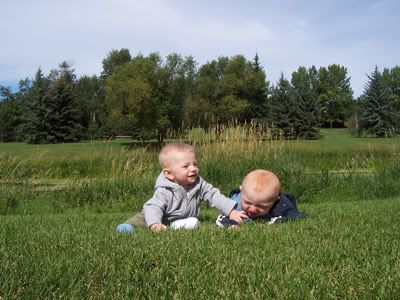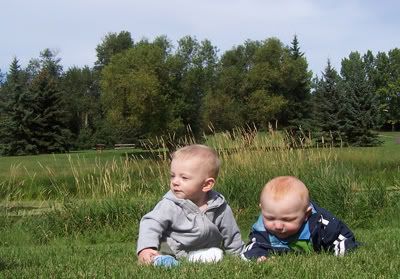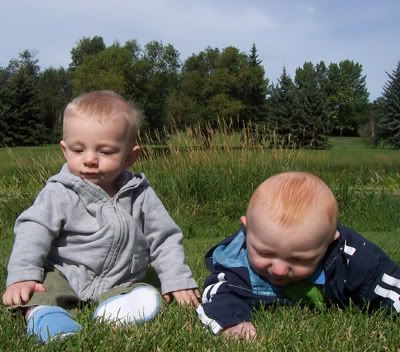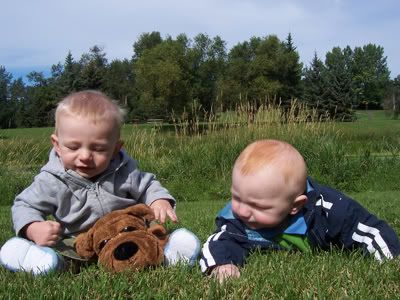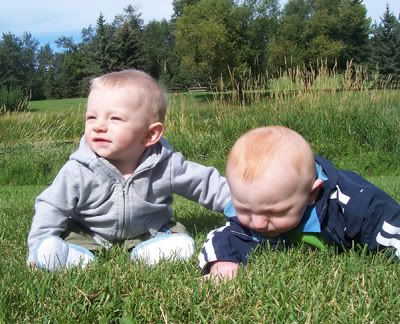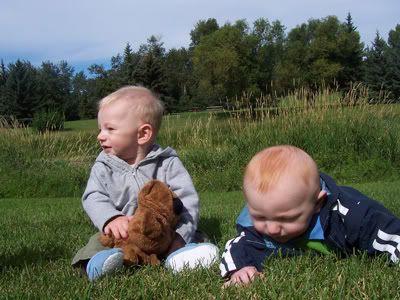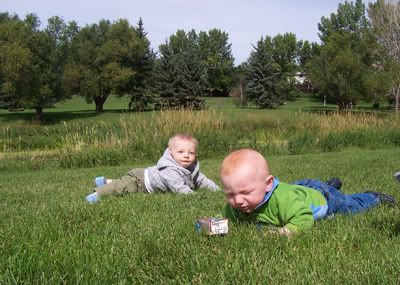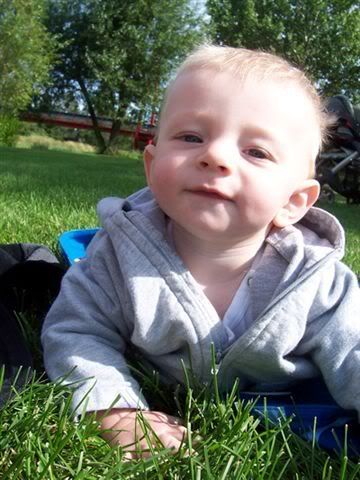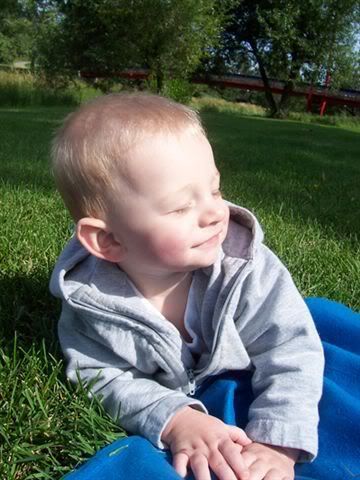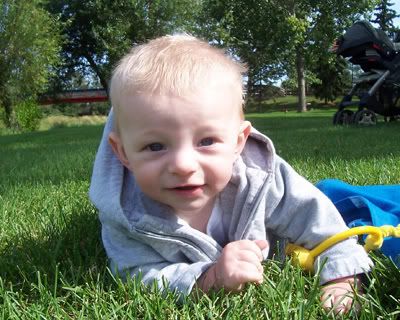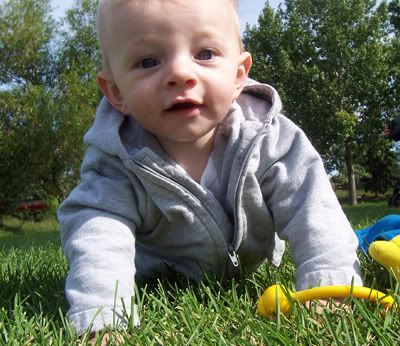 Connor is getting closer to crawling! Here he is up on his hands and knees!!