I have given Connor some banana chunks a few times, just to see if he could pick them up. Of course, I have to pick the slimiest possible thing, so I am sure it's not easy for him! (Maybe today I will try with ripe avocado.)
"Mom! How do I get this stuff into my hand??"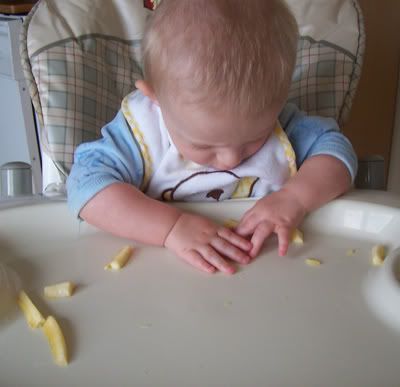 "Hey! I think I did it!"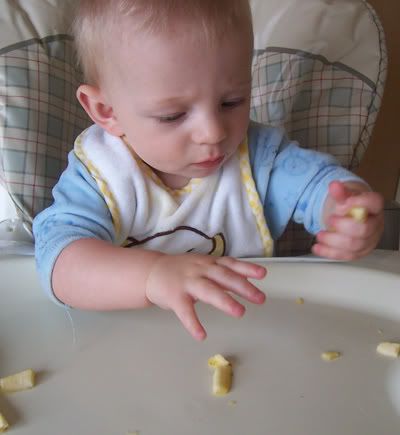 "Now what do I do? Drop it for the doggie?"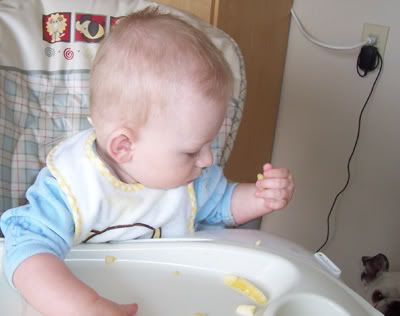 "Anyway, I prefer my naners mushed, like this!"